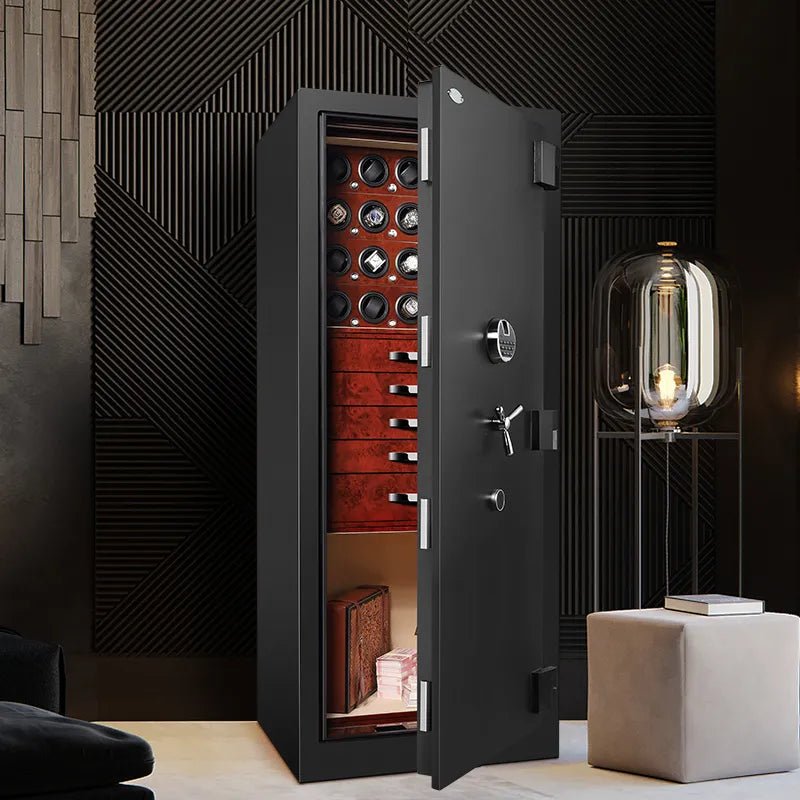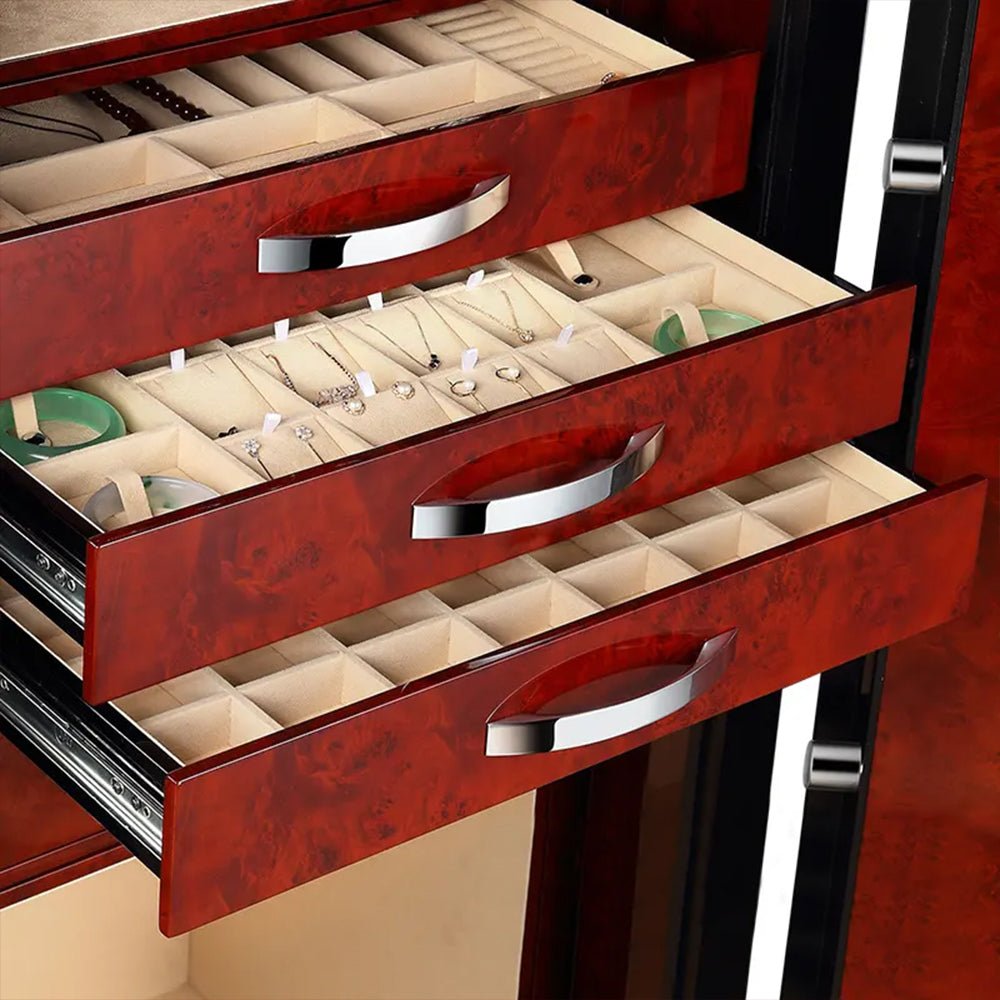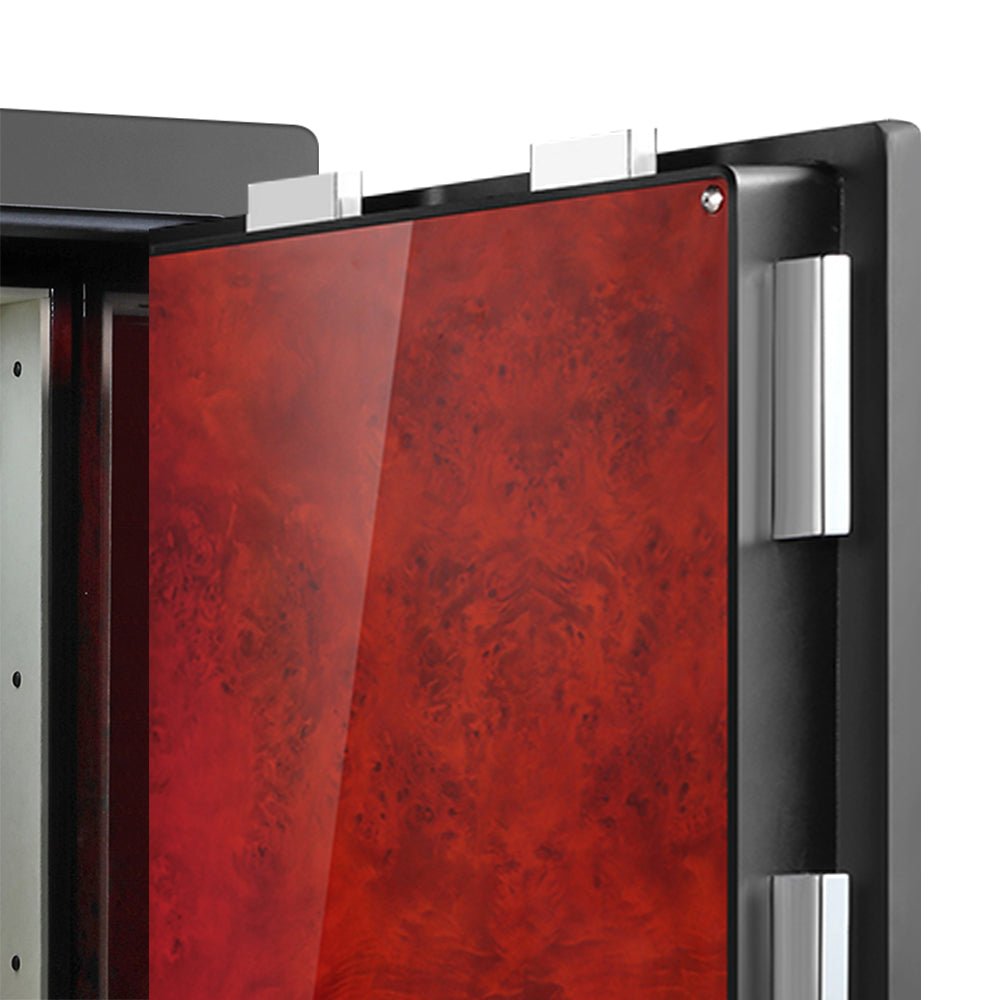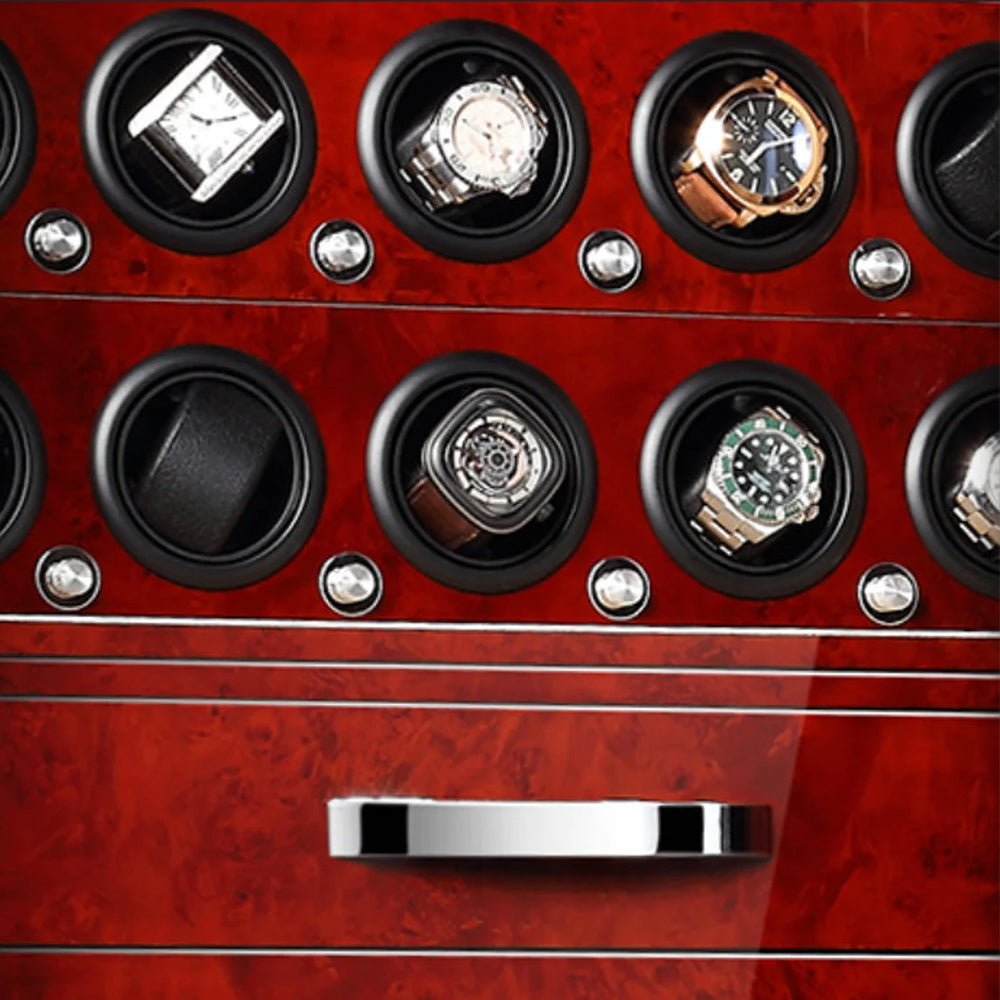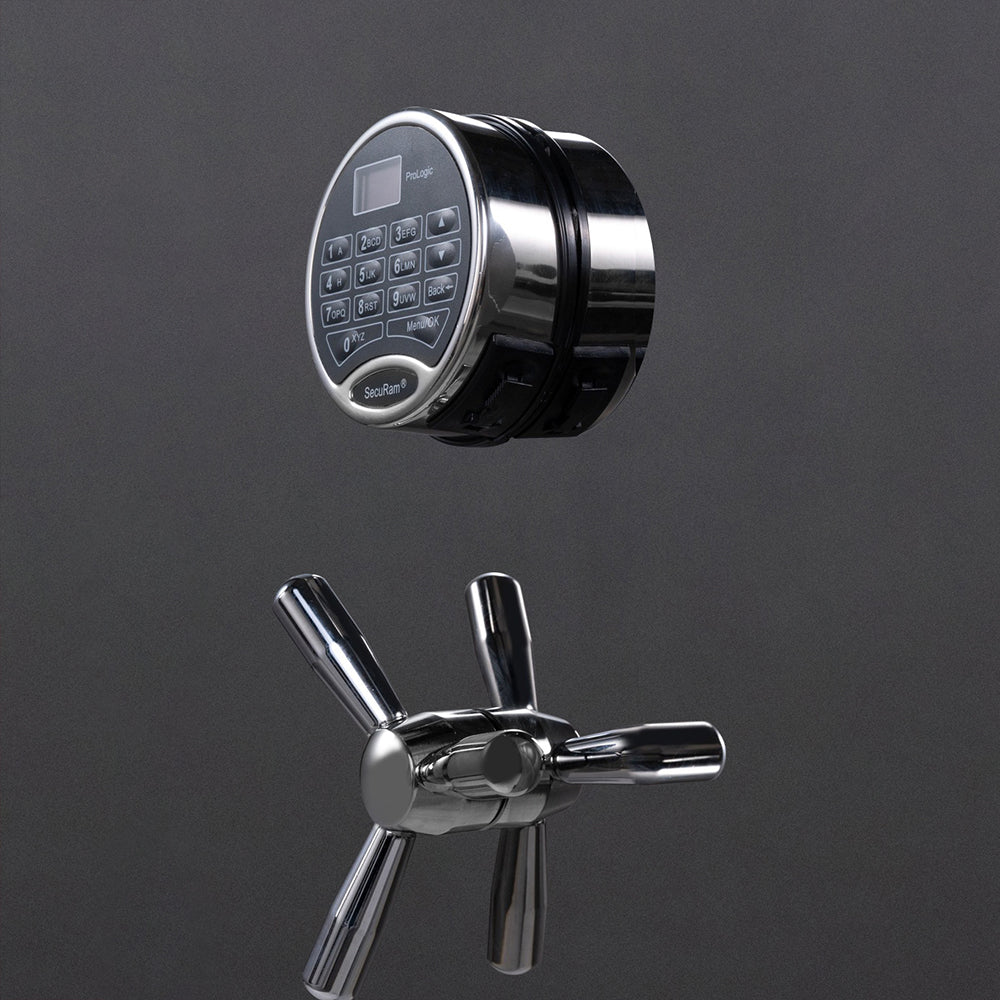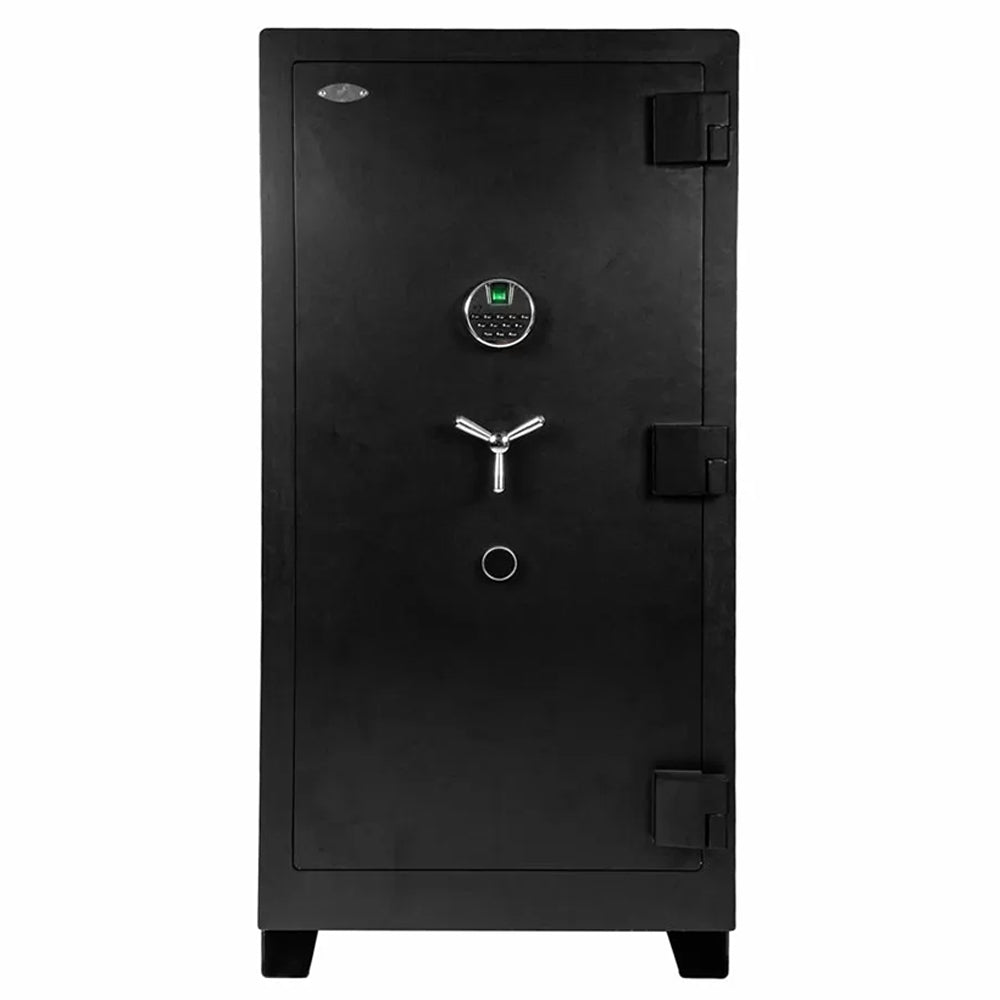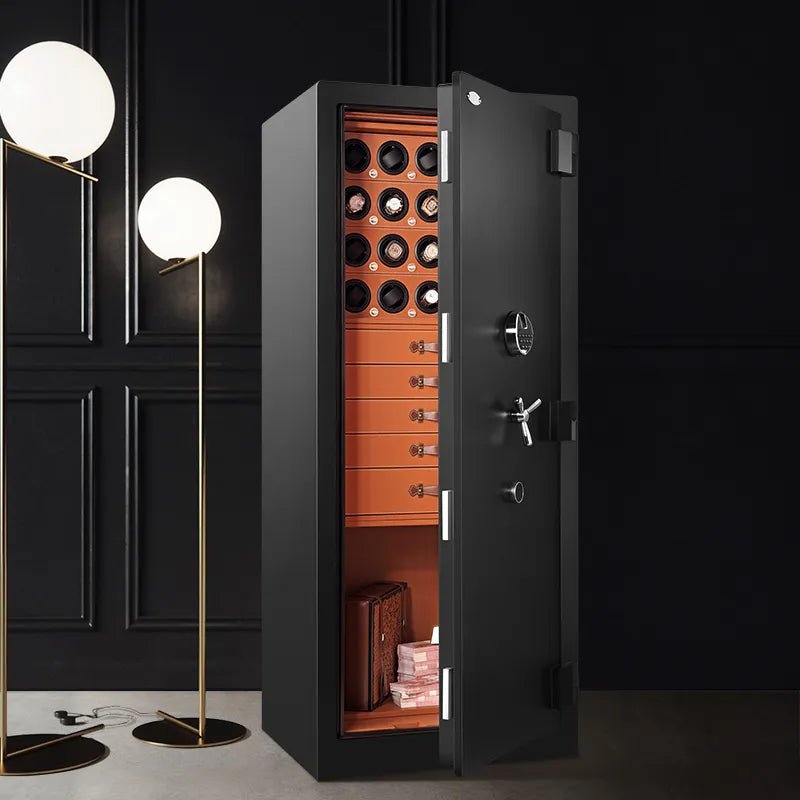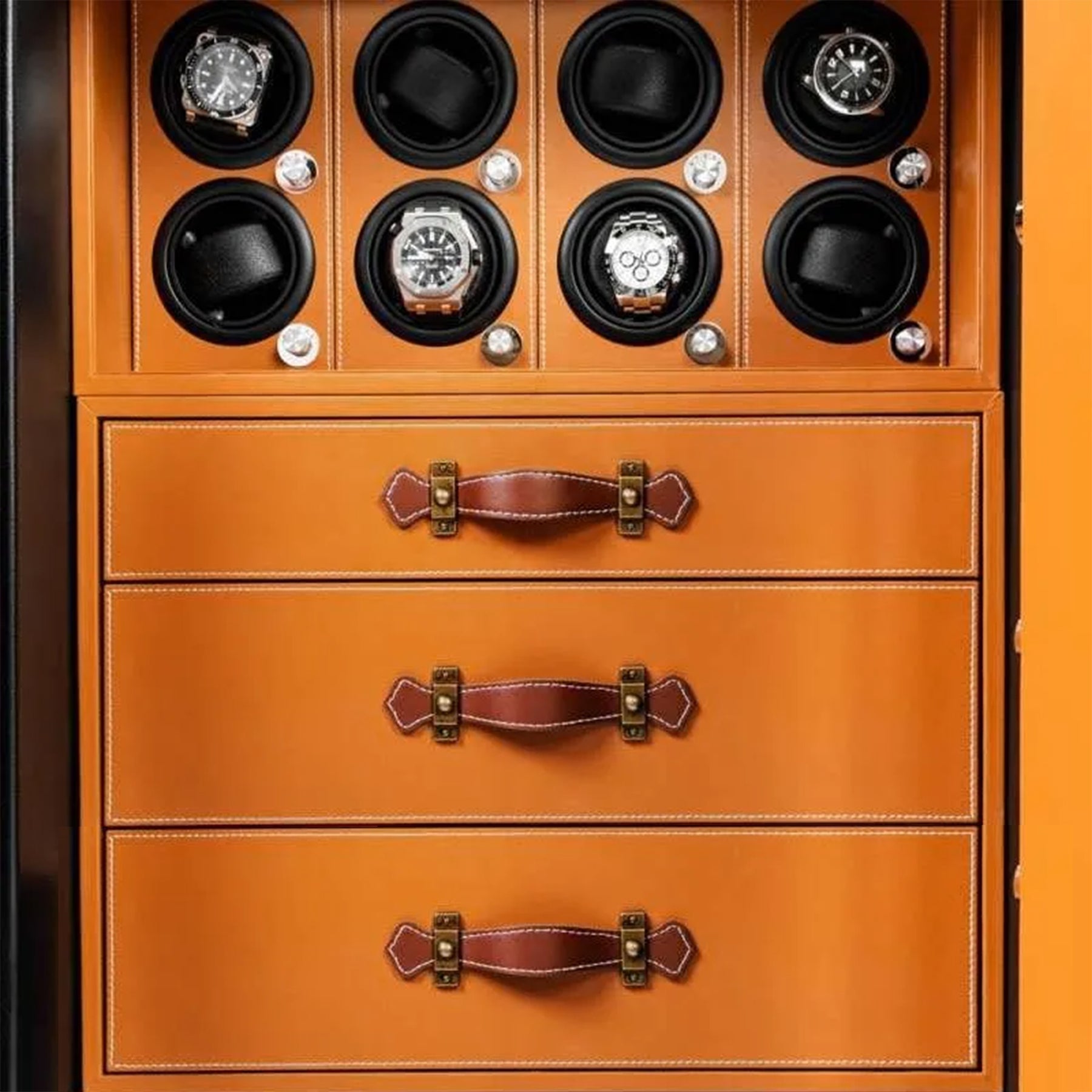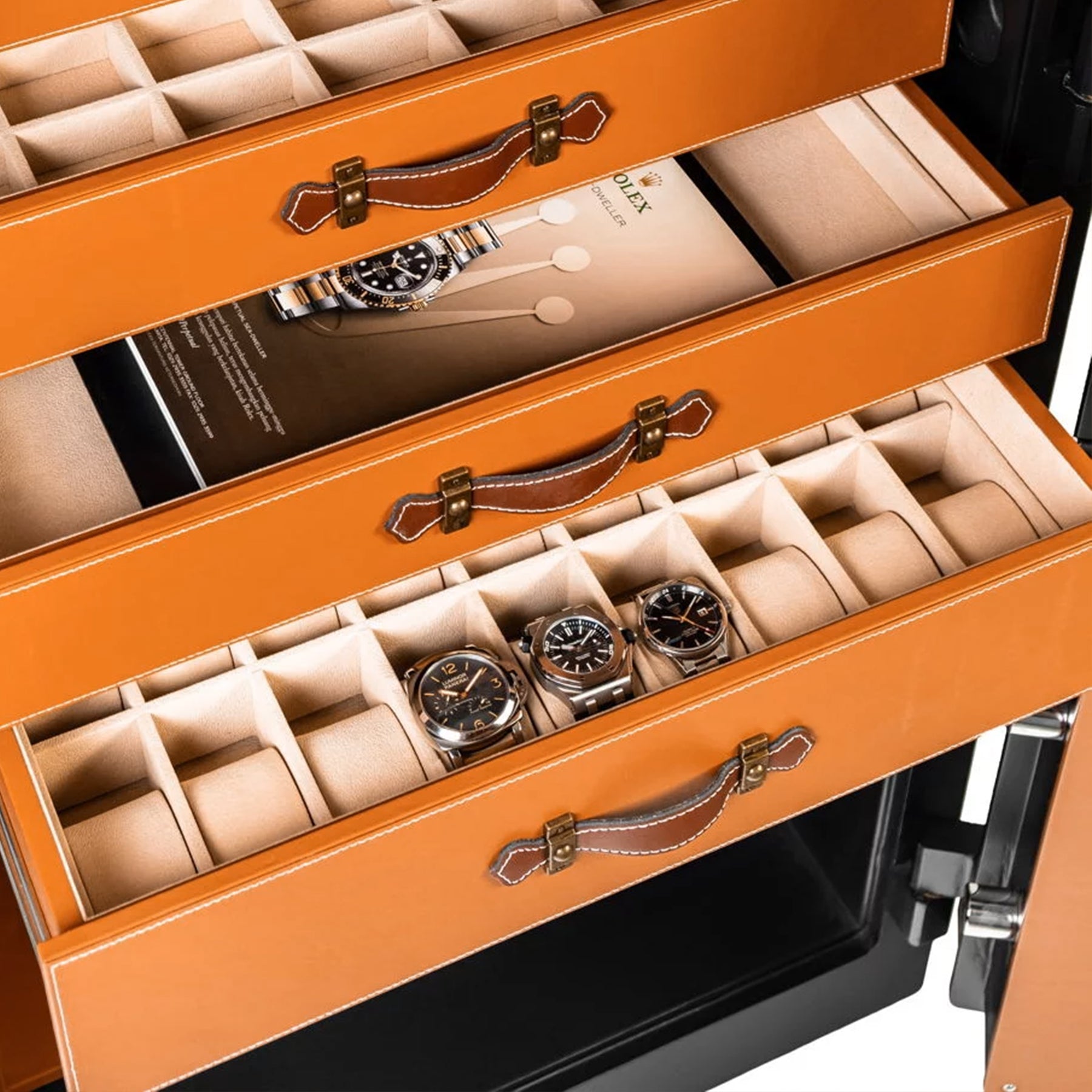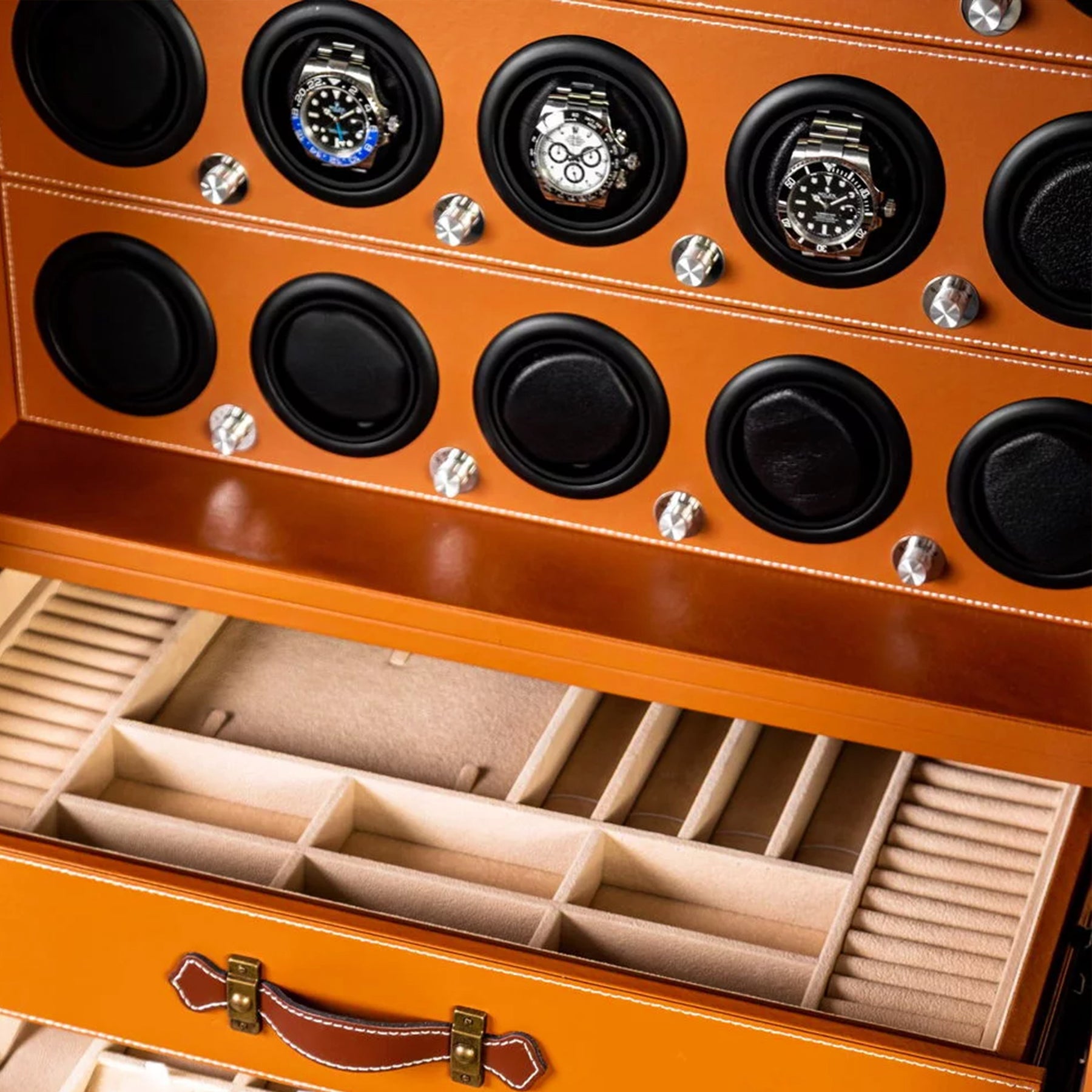 Fingerprint™ System
360° Anti Magnetization
10dB Ultra-Quiet
UL® Listed Classified
VERON ELITE™ 20 WATCH SAFE
The Veron Elite™ is not just an ordinary safe box; it's a pinnacle of edgy sophistication and futuristic technology. It redefines the way you store and displays your prized watch collection. Step into the realm of unparalleled luxury with this extraordinary masterpiece.
3 Types of Storing

 - This extraordinary storage solution goes beyond conventional watch winders, offering three storage options: watch winders, drawers, and a spacious compartment.

Exceptional Craftsmanship

 - Made with carbon alloy steel, a ten high-gloss paint finish, and decorated with microfiber leather. Its sturdy construction guarantees the safety and security of your precious things

Strong anti-theft performance

 - 

The panel's interior is a three-layer structure. Except for the lock bolt, the cabinet body and door panel adopt an embedded structure on the inner side of the chain so that the panel and the cabinet body are more firmly combined into a whole, and the anti-theft is stronger.

Safe and convenient touch electronic lock device

 - The corresponding voice prompts and the high-sensitivity touch-type lock device are according to different states. Additionally, the cabinet features a fingerprint-reading function to open the door.

Excellent fire performance

 - 

Products that have obtained KS (Korea) 1 hour, SP (Europe) 90 minutes and other worldwide fireproof certifications, at 1010 ° C, the temperature in the cabinet can be maintained below 150 ° C during one hour, (the paper will be carbonized when it is higher than 180 ° C) , in the actual situation. Four hours after the fire continued to burn, the interior of the filing cabinet was still intact.

Japanese Mabuchi® Rotors - At its core lies the cutting-edge Japanese Mabuchi rotor, a testament to precision engineering. This remarkable feature ensures an ultra-quiet operation, emitting only a mere 10 dB of sound.
It's the epitome of luxury and innovation, catering to the desires of watch enthusiasts and those who appreciate the beauty of fine craftsmanship. Embrace this hi-tech storage solution, and let your treasured watches shine in all their glory.
Need Help?
Available 7 Days A Week
Our Customer Care Team are here for you.
Email us
or Chat Us
Live chat
The interior of the Veron Elite Box is designed to be flexible and functional. It has compartments for winding watches, a storage drawer, and a customizable space arena. Users can arrange the interior layout according to their preferences and easily store and organize their belongings.
Exterior Finish: Polish Stainless Steel handle + Low Carbon Alloy Steel Cabinet
Interior Finish: Microfiber Leather + High-gloss Paint + Fine Flannelette
Safety Lock: FingerPrint™, Numeric Password Generator, Personalized Key
Alarm: Dual System Alarm
Interior Ambient Lights: Yes
Rotor Control: 20 Operating Rotor Mode
Engine: Japanese Mabuchi® Rotors
Type
Safe Box + Watch Winder
Technical highlights
12 O'clock stop position, LED interior lighting, individual programmable rotors per watch, sleep phase
Operation by
Analog control
Inner compartment
Leather
Rotation direction
Alternating, left, right
Rotations per day
Programmable
Power supply
Mains operation
Dimensions
L. 23.6" x W. 23.6 x H. 47.2" inch
General Cleaning Guidelines: Use dry soft cloth without any water or any cleaning substances. Avoid using abrasive cleaners on the polished steel or painted parts of the hardware. Painted metal surfaces should be cleaned with a soft cloth. Leather and velour can be wiped clean with a damp cloth while glass can be cleaned using a mild glass cleaning solution.
We at Enigwatch® are pleased to offer an outstanding guarantee on all our products. We proudly stand by the quality and craftsmanship of all our products. We do not compromise on any procedures and we follow a strict protocol to ensure that the quality of our products is maintained.
Hence, to sustain our devotion to quality, Enigwatch offers a 12-month warranty and 10 years of engine warranty from the date of delivery on all factory defects and furniture parts. Customer satisfaction is one of our key principles, and we will work diligently to resolve any issues that should arise.
*Defects/blemishes resulting from normal wear and tear, negligence, accidents, maltreatment or commercial use are not covered under the warranty. Please contact customer service should you have any inquiries regarding our Warranty Policy.
Offer valid for a limited time only. Offer limited to stock on hand; no rain checks are available and not applicable to prior or pending orders.
Enigwatch® also offer lifetime customer support.