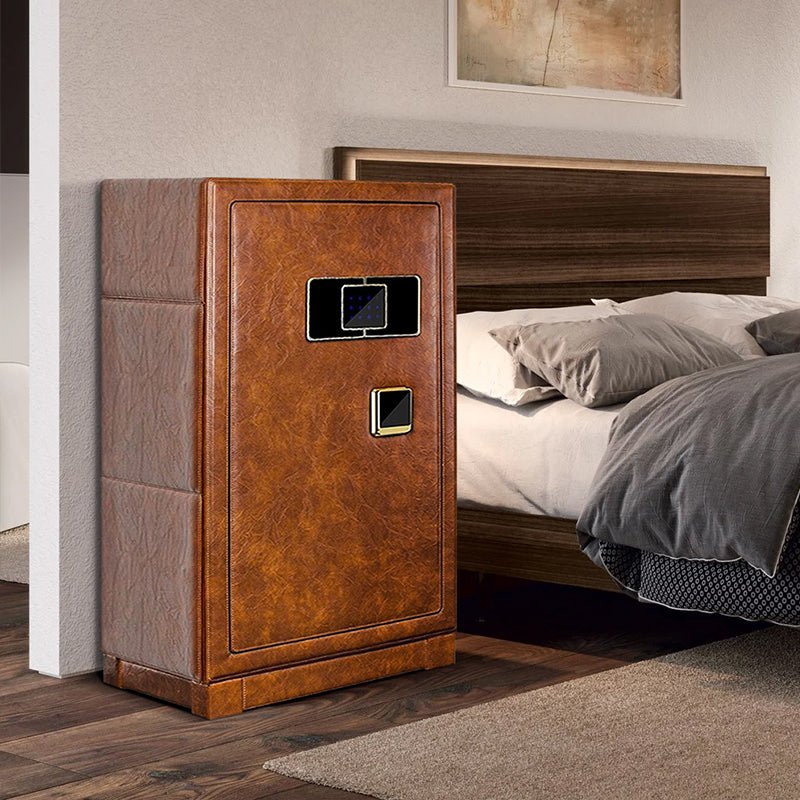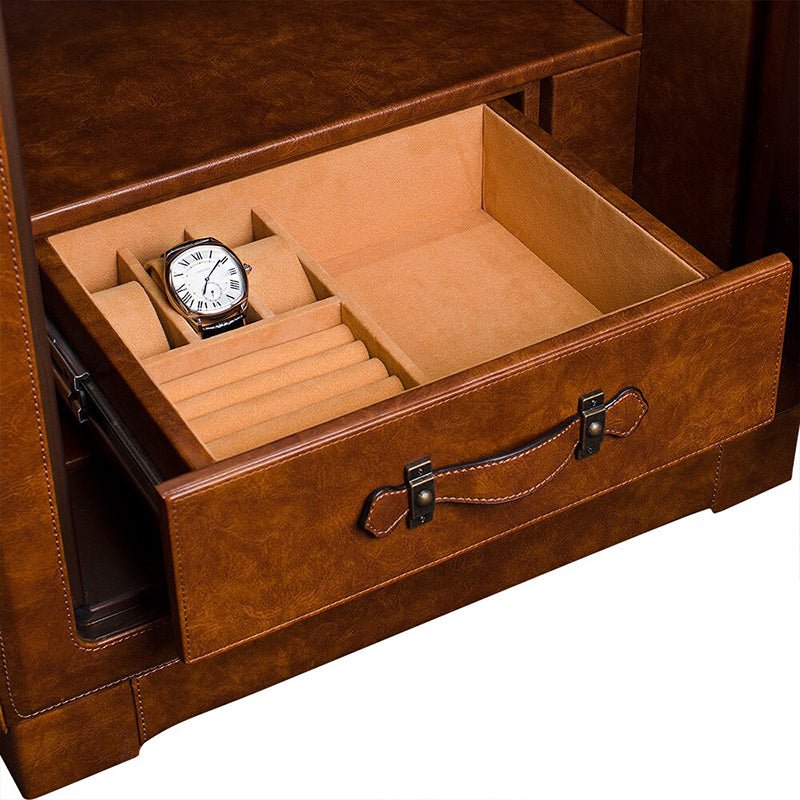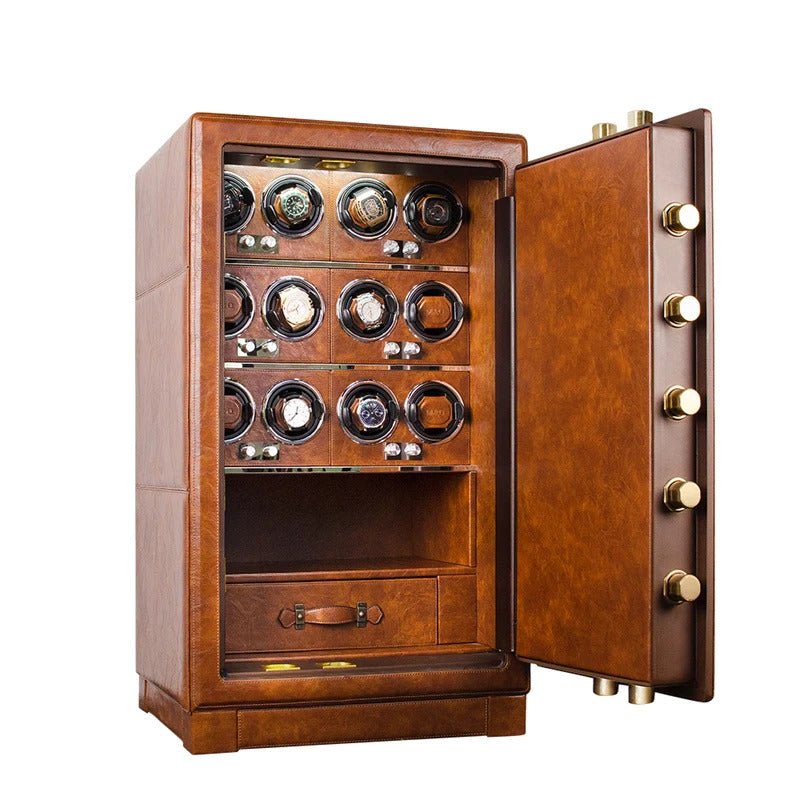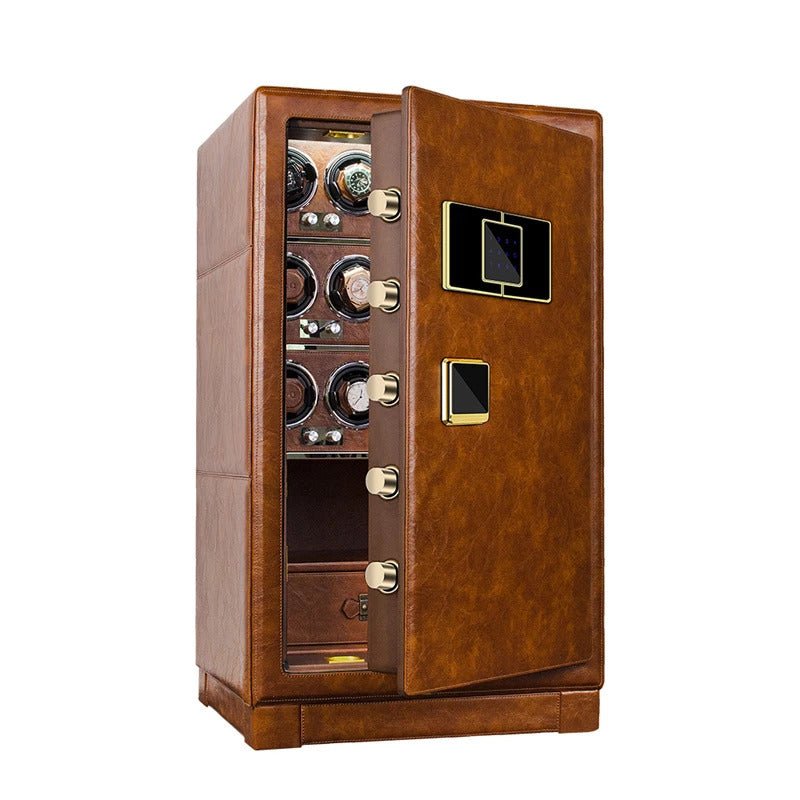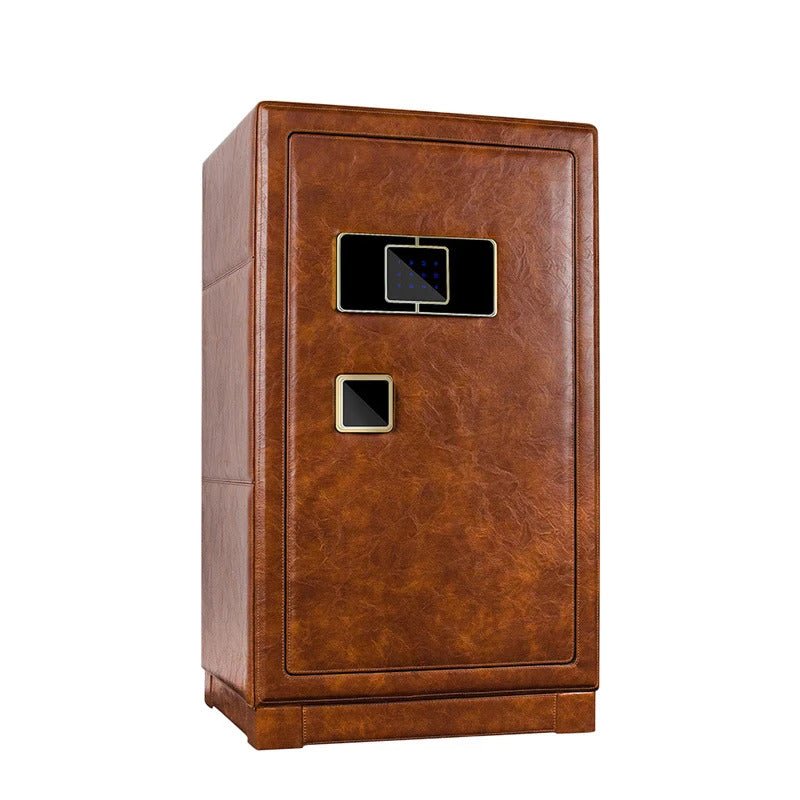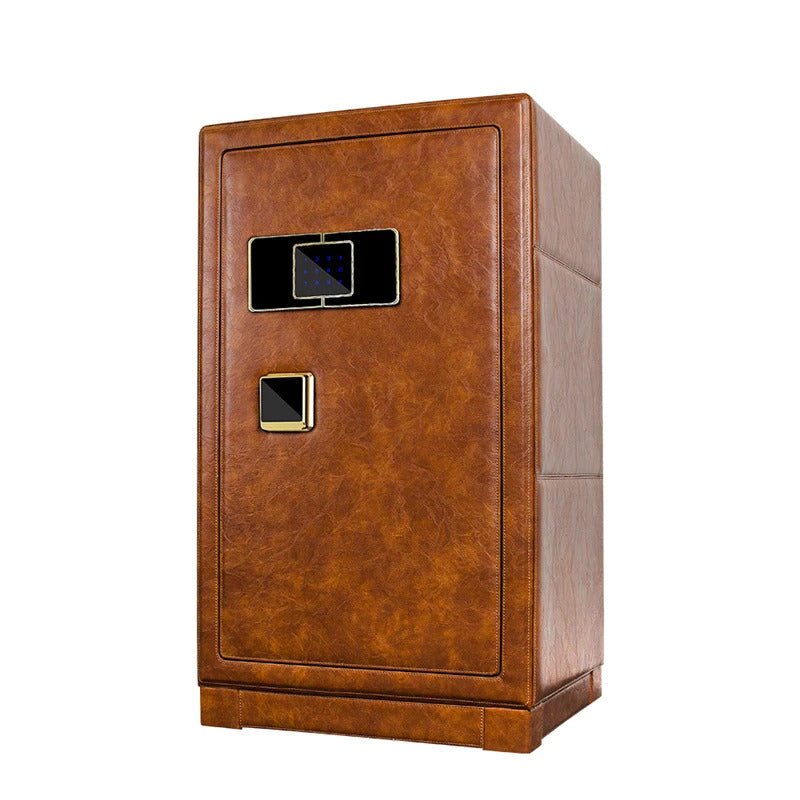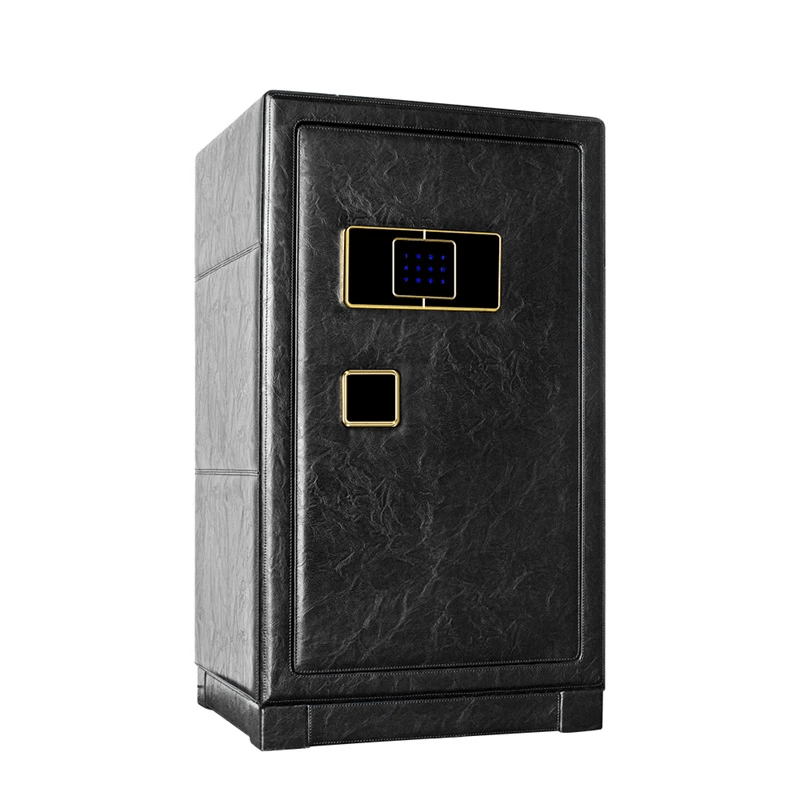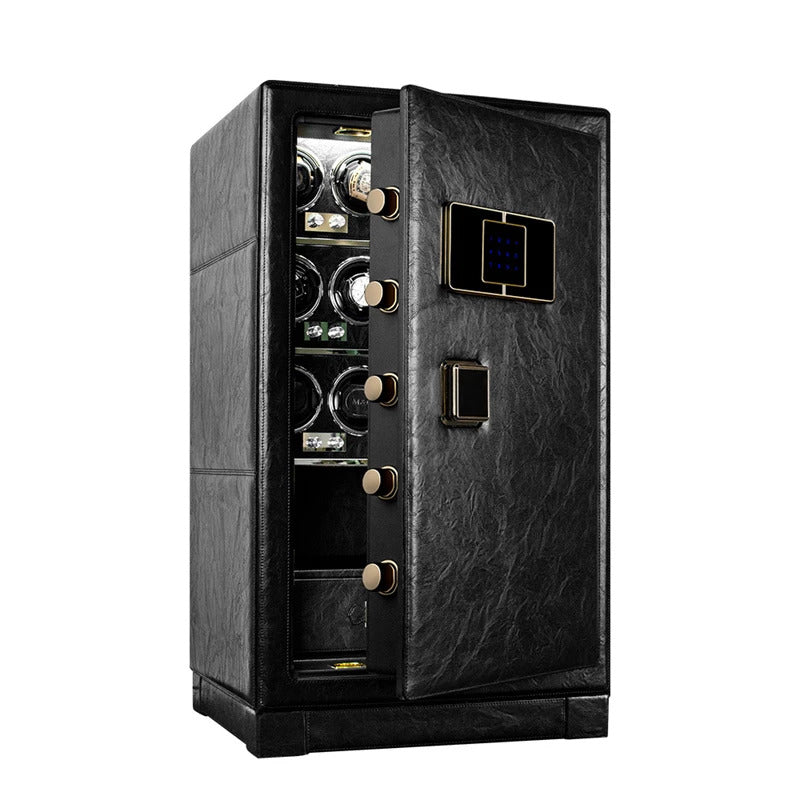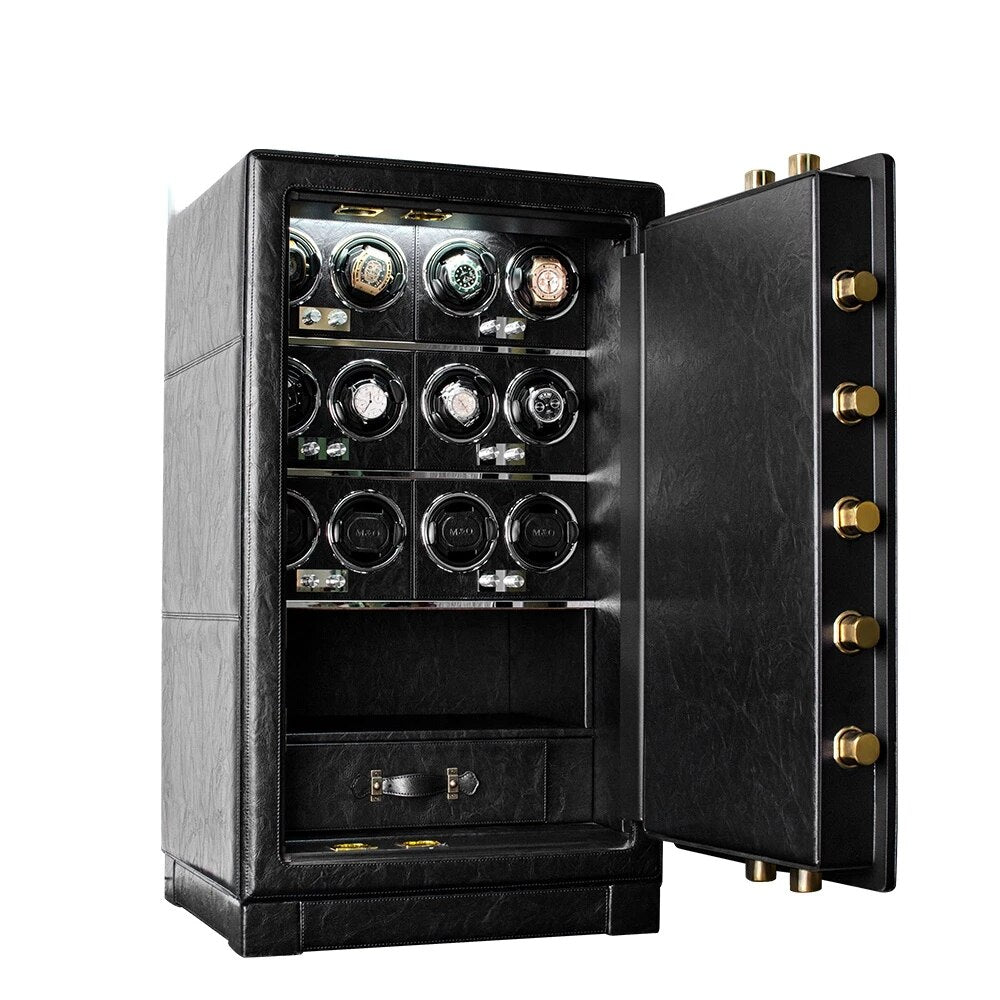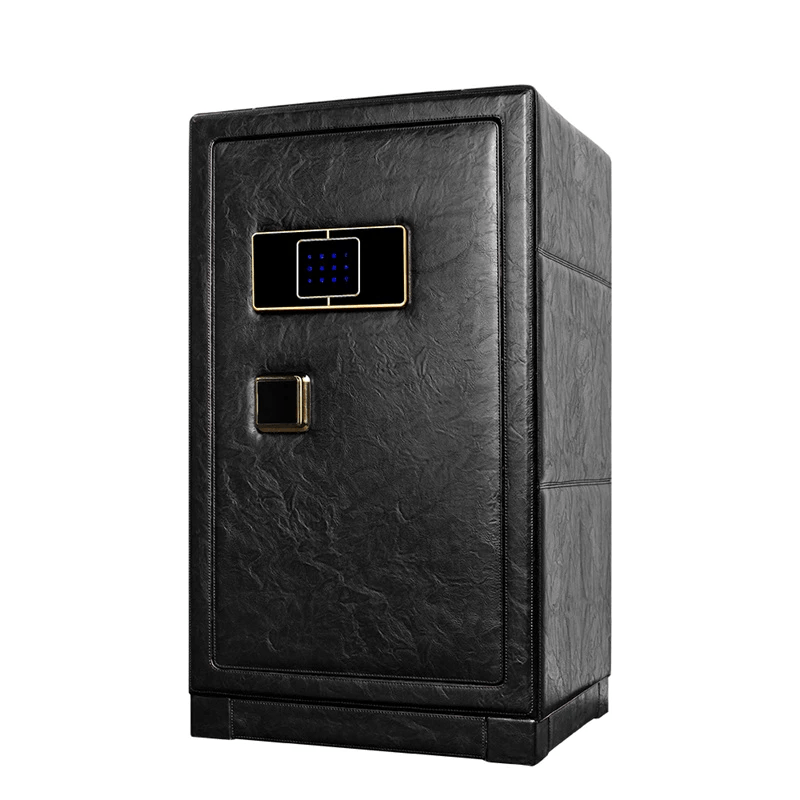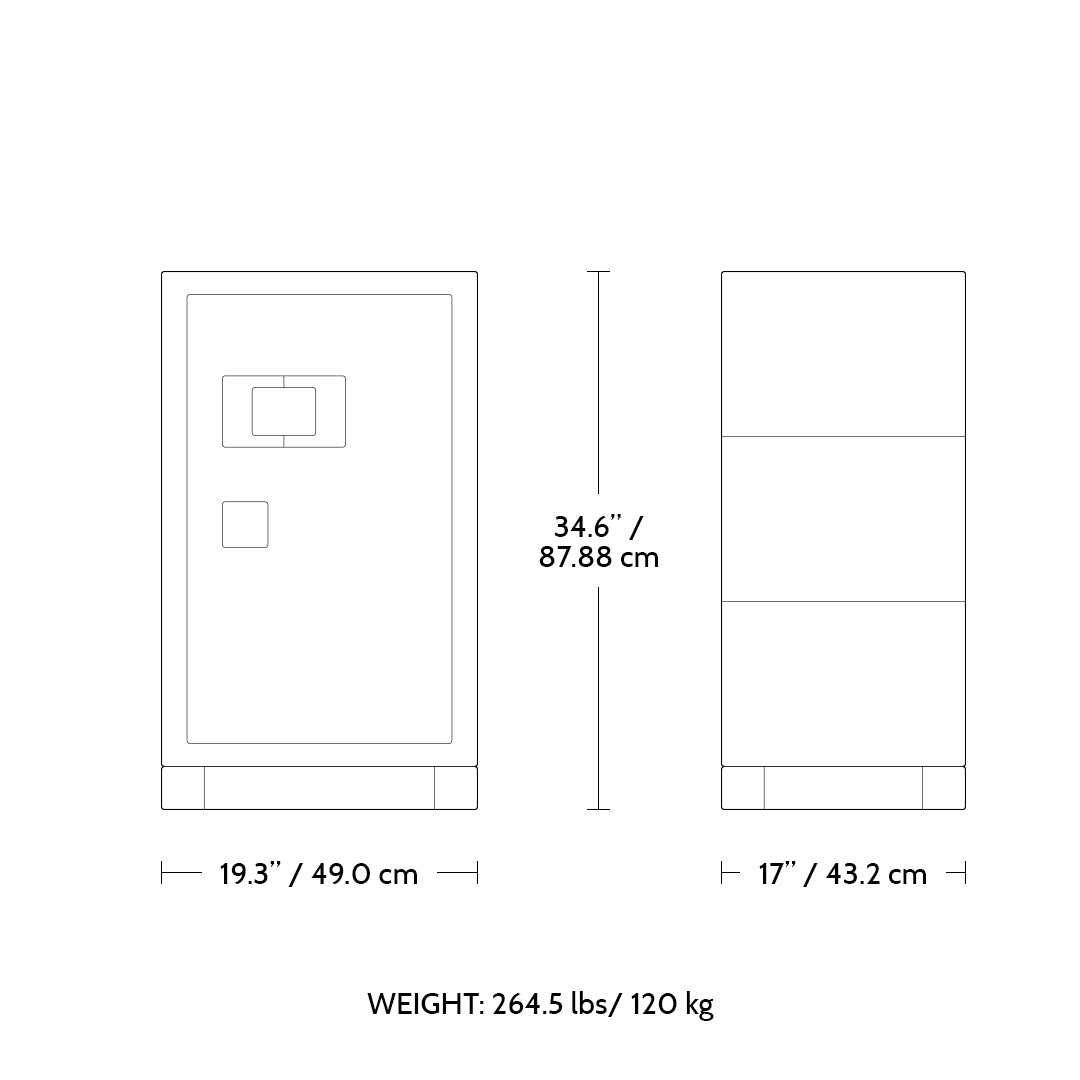 FingerPrint™ System
360° Anti Magnetization
10dB Ultra-Quiet
Leather Finish
APOLLO™ 12 WATCH SAFE
The real masterpiece of protection and cunning. Its 12 beautiful spots make it the perfect place for your most valuable watches, giving them a safe haven. With its beautiful design and high-quality craft, this safe box epitomizes luxury and style. As an exclusive security master, it provides protection that can't be beaten.  
Exclusive security master - Experience unrivaled protection for your valuable timepieces. Engineered with strong power and high-strength defense, this safe ensures sturdy flood control and solid anti-drill capabilities. With its advanced technology, it offers a dual alarm function and allows access through a key or password. 
Freedom to Control - The high-tech ability to save 1–6 passwords will amaze you. The safety lock's FingerPrint™ recognition, Numeric Password Generator, and Personalized Key are stunning. The Apollo 12 watch safe box is elegant and secure.

 

Soundless Japanese Mabuchi Rotor - A masterpiece of tranquility. Its whisper-quiet engine will astound you. Equipped with the legendary Japanese Mabuchi® Rotors, operating at a mere 10dB, it creates an ambiance of serenity. Impeccably crafted with high-quality materials.
Roomy, Classy - Its classic elegant design exudes sophistication, while the luxurious leather interior finish adds a touch of refinement. Crafted with high-quality S400 steel plate, this masterpiece surpasses all expectations of luxury.  
With its advanced technology, it works without making a sound, keeping the peace of your surroundings. The Apollo offers you the highest luxury, innovation, and soundproofing. It is a true testament to its incredible beauty and unbreakable security.
Need Help?
Available 7 Days A Week
Our Customer Care Team are here for you.
Email us
or Chat Us
Live chat
The interior of the Apollo Safe Box is lined with soft, leather for a really luxurious feel.
Exterior Finish: MDF + Wood Grain Paper + Flannel + Leather
Interior Finish: Leather
Safety Lock: FingerPrint™, Numeric Password Generator, Personalized Key
Alarm: Dual System Alarm
Interior Ambient Lights: Yes
Rotor Control: 12 Operating Rotor Mode
Engine: Japanese Mabuchi® Rotors
Type
Safe Box + Watch Winder
Technical highlights
12 O'clock stop position, LED interior lighting, individual programmable rotors per watch, sleep phase
Operation by
Analog control
Inner compartment
Leather
Rotation direction
Alternating, left, right
Rotations per day
Programmable
Power supply
Mains operation
Dimensions
L. 19.3 x W. 17 x H. 34.6 inch
General Cleaning Guidelines: Use dry soft cloth without any water or any cleaning substances. Avoid using abrasive cleaners on the polished steel or painted parts of the hardware. Painted metal surfaces should be cleaned with a soft cloth. Leather and velour can be wiped clean with a damp cloth while glass can be cleaned using a mild glass cleaning solution.
We at Enigwatch® are pleased to offer an outstanding guarantee on all our products. We proudly stand by the quality and craftsmanship of all our products. We do not compromise on any procedures and we follow a strict protocol to ensure that the quality of our products is maintained.
Hence, to sustain our devotion to quality, Enigwatch offers a 12-month warranty and 10 years of engine warranty from the date of delivery on all factory defects and furniture parts. Customer satisfaction is one of our key principles, and we will work diligently to resolve any issues that should arise.
*Defects/blemishes resulting from normal wear and tear, negligence, accidents, maltreatment, or commercial use are not covered under the warranty. Please contact customer service should you have any inquiries regarding our Warranty Policy.
The offer is valid for a limited time only. Offer limited to stock on hand; no rain checks are available and not applicable to prior or pending orders.
Enigwatch® also offer lifetime customer support.