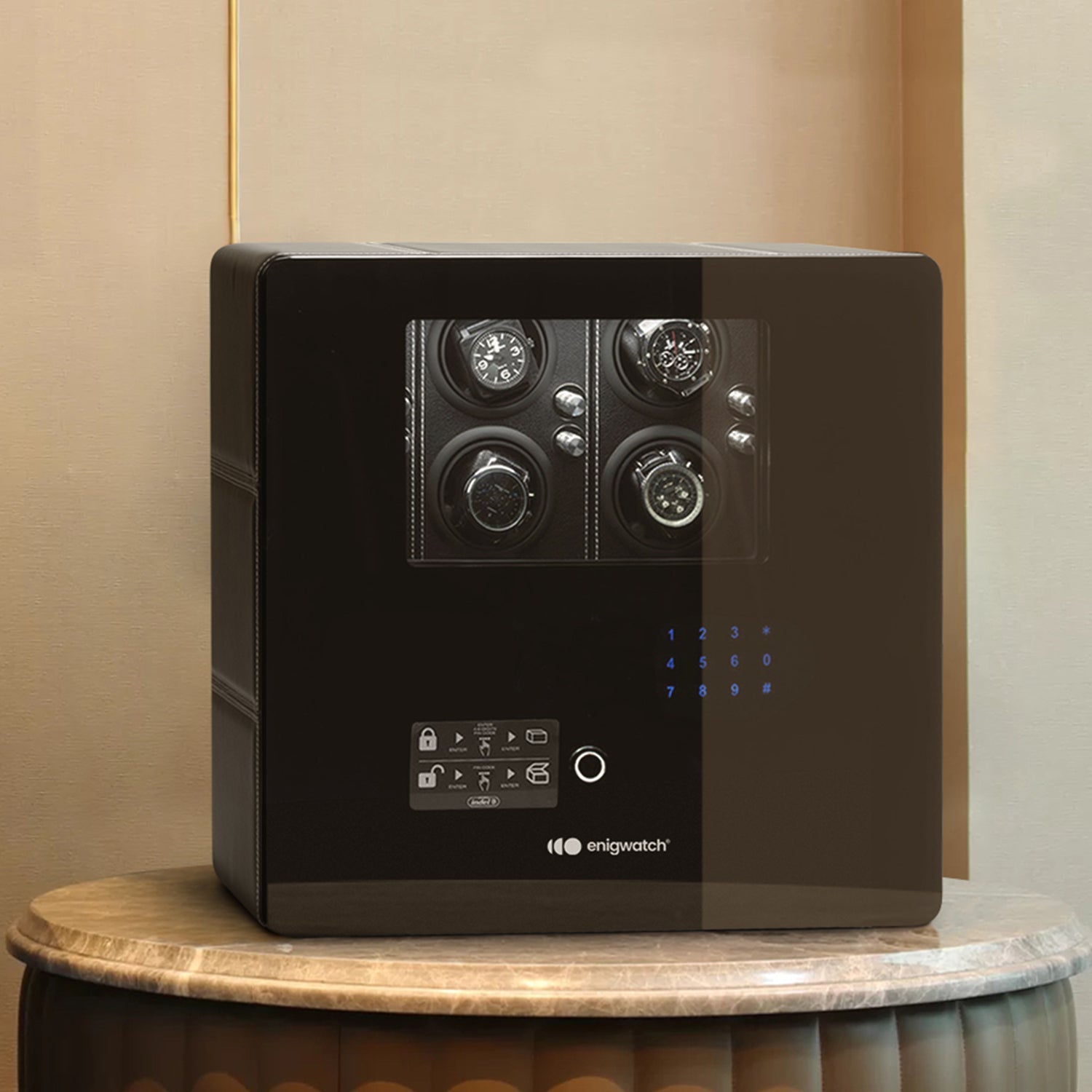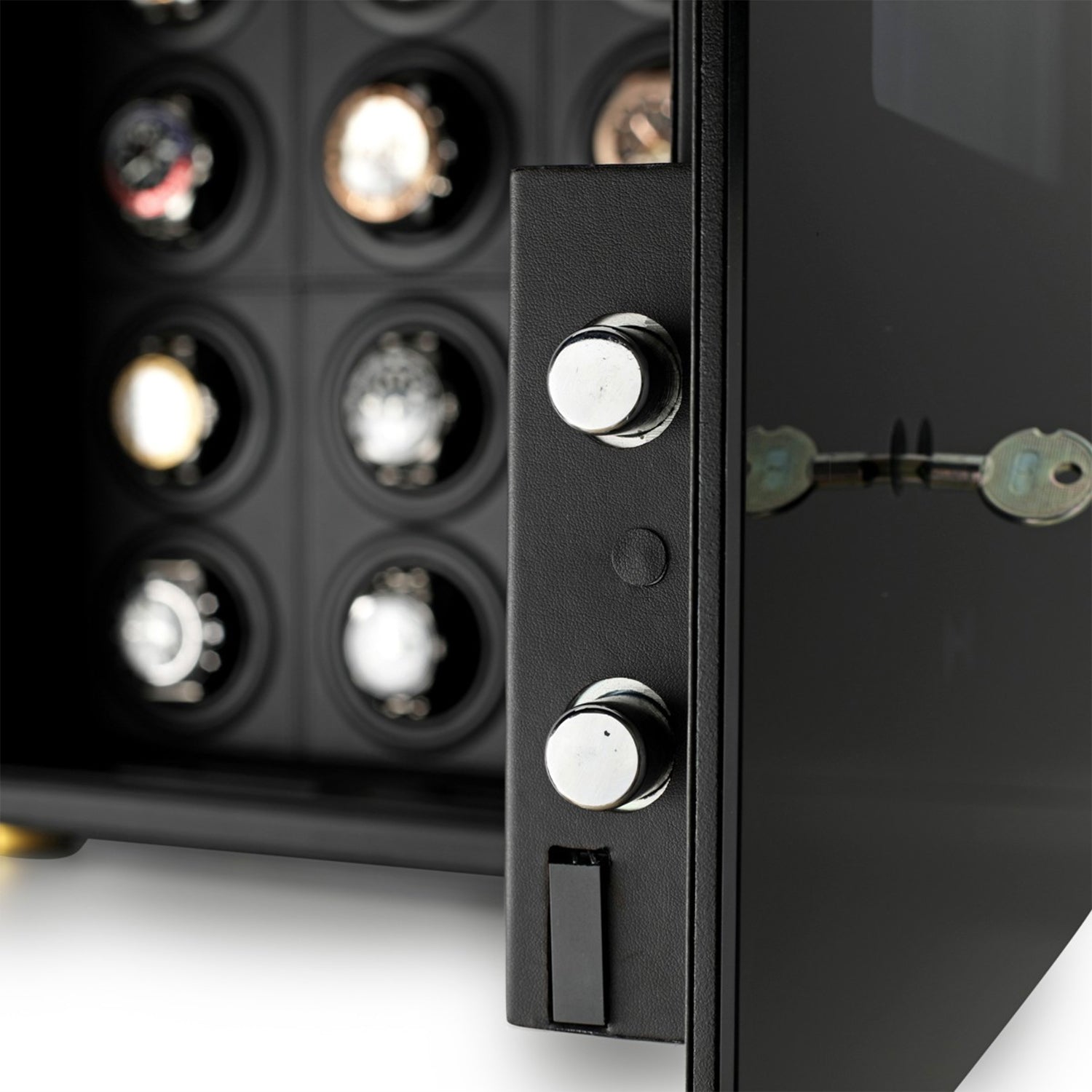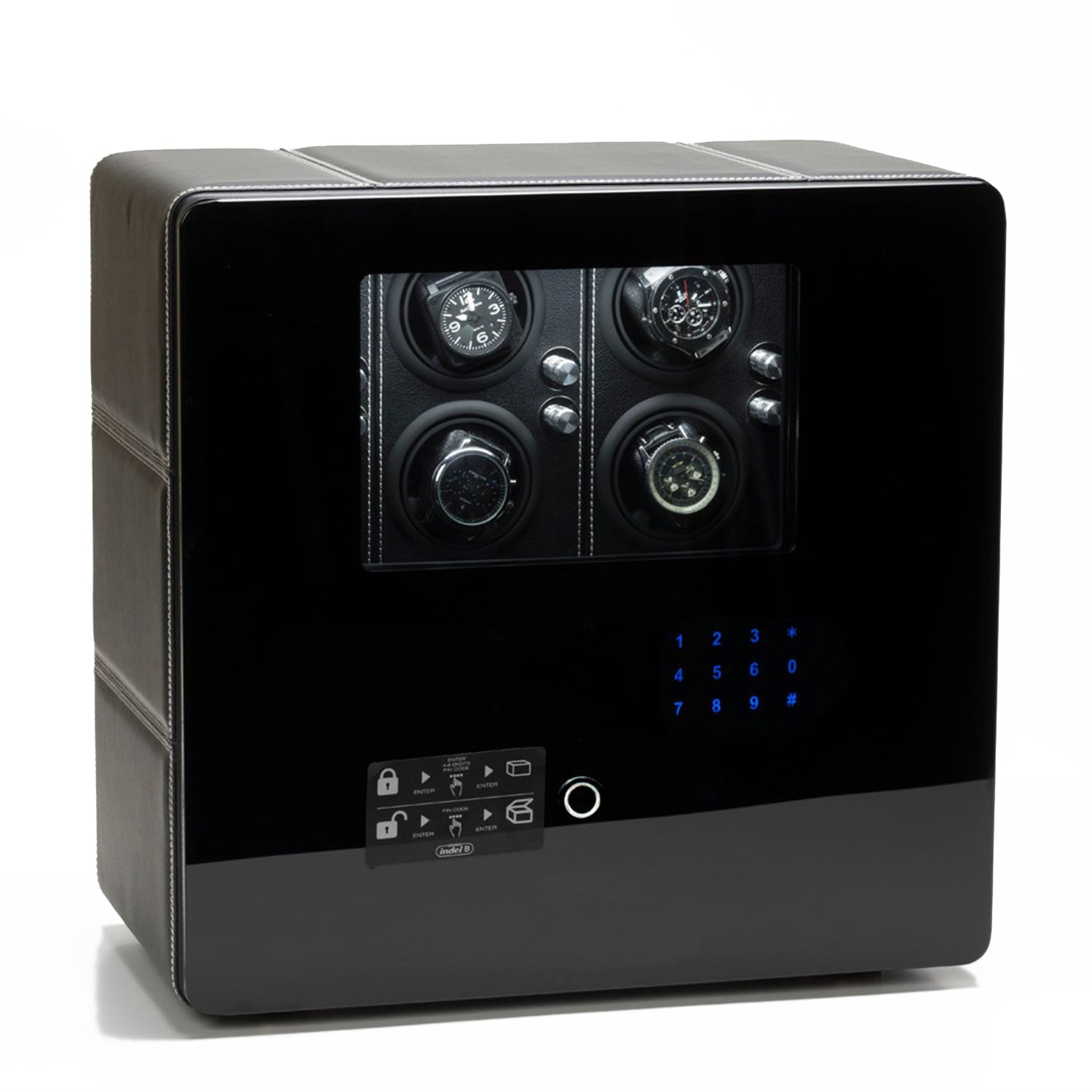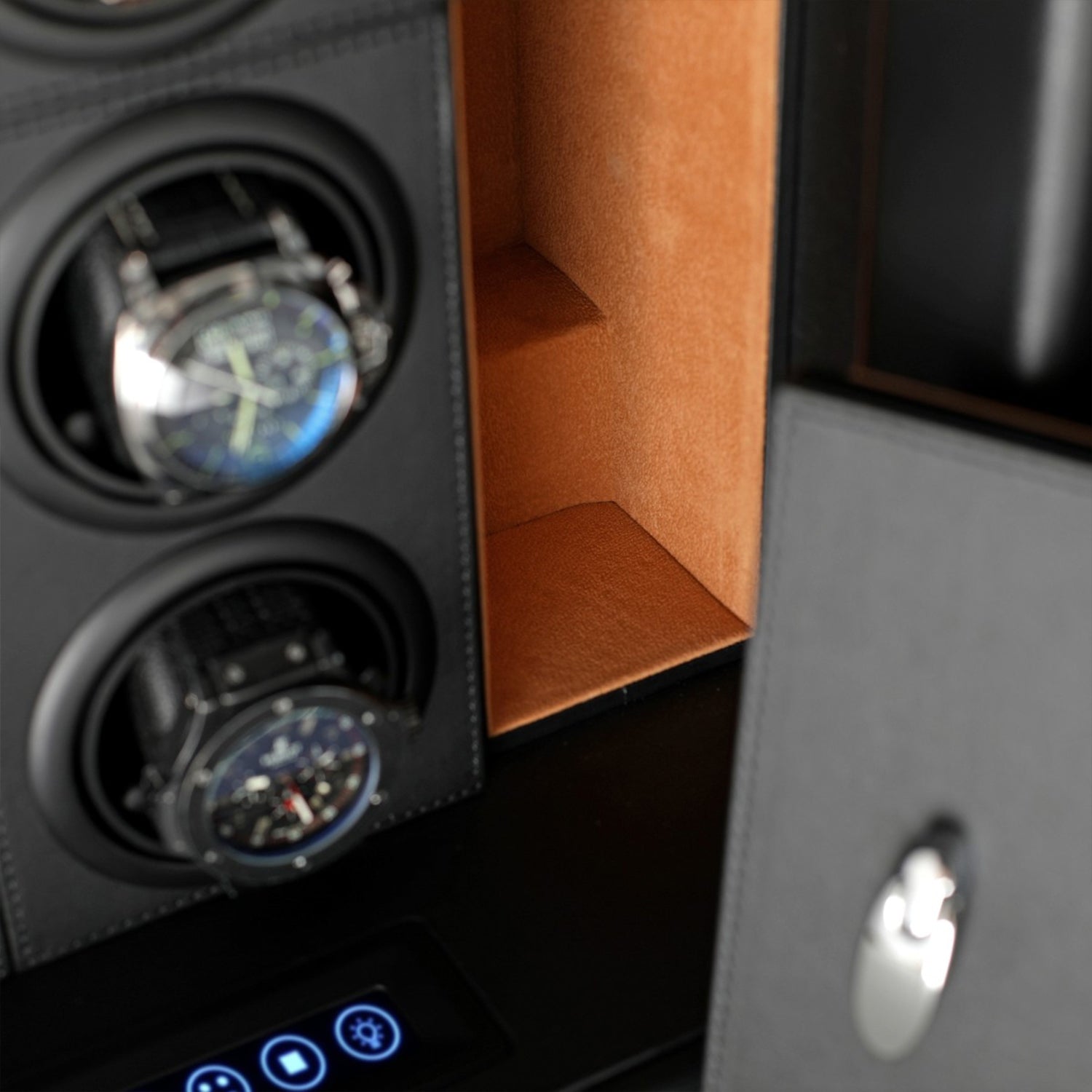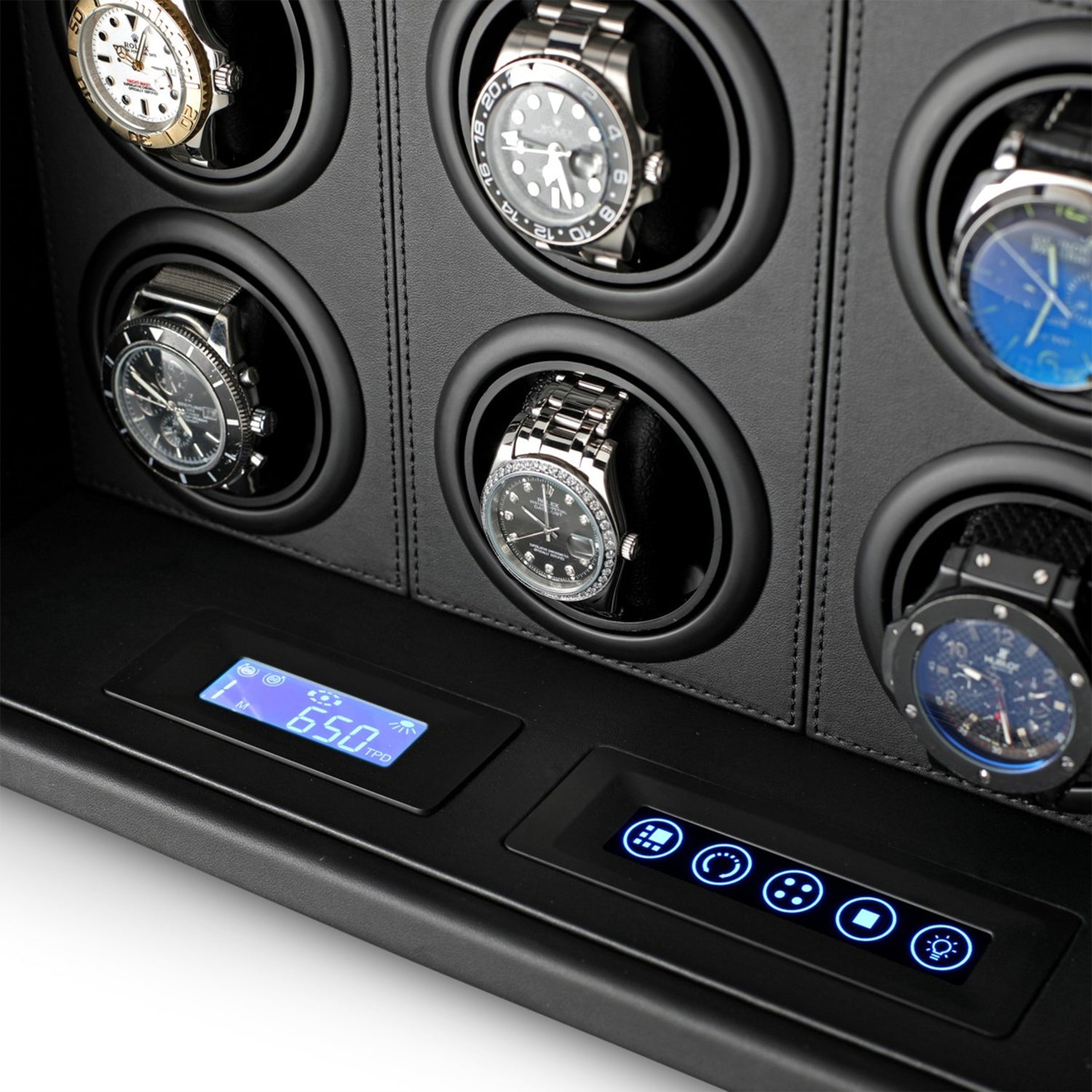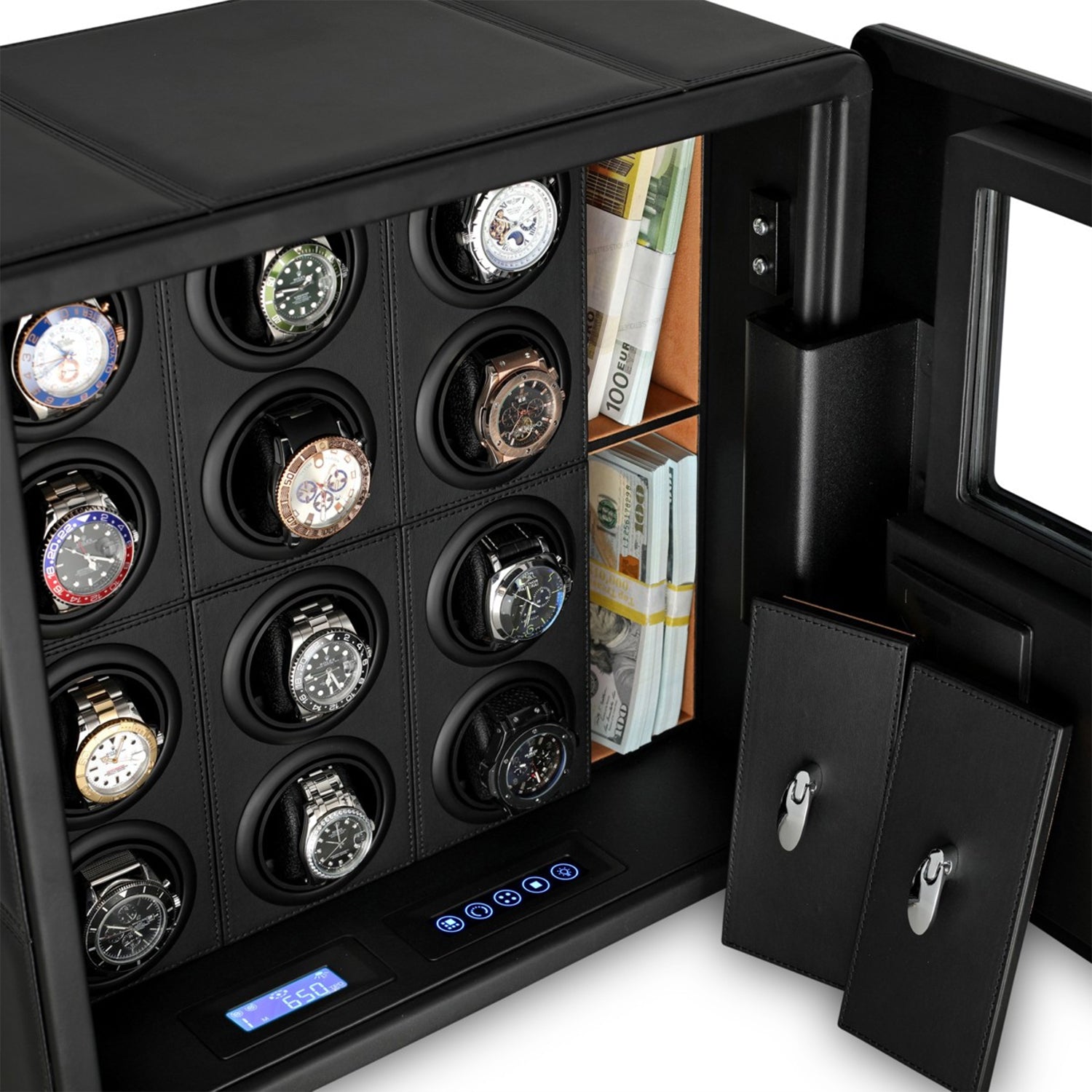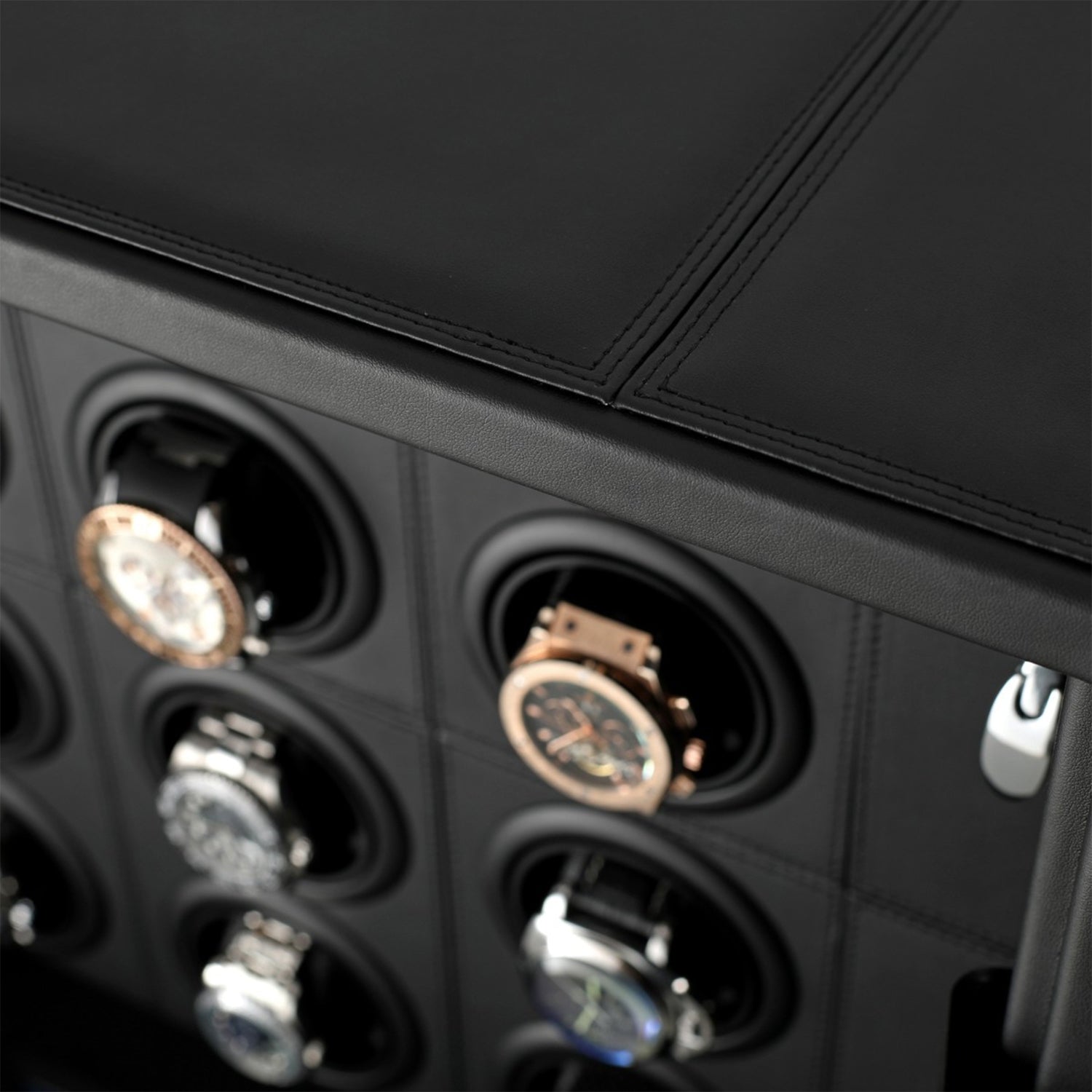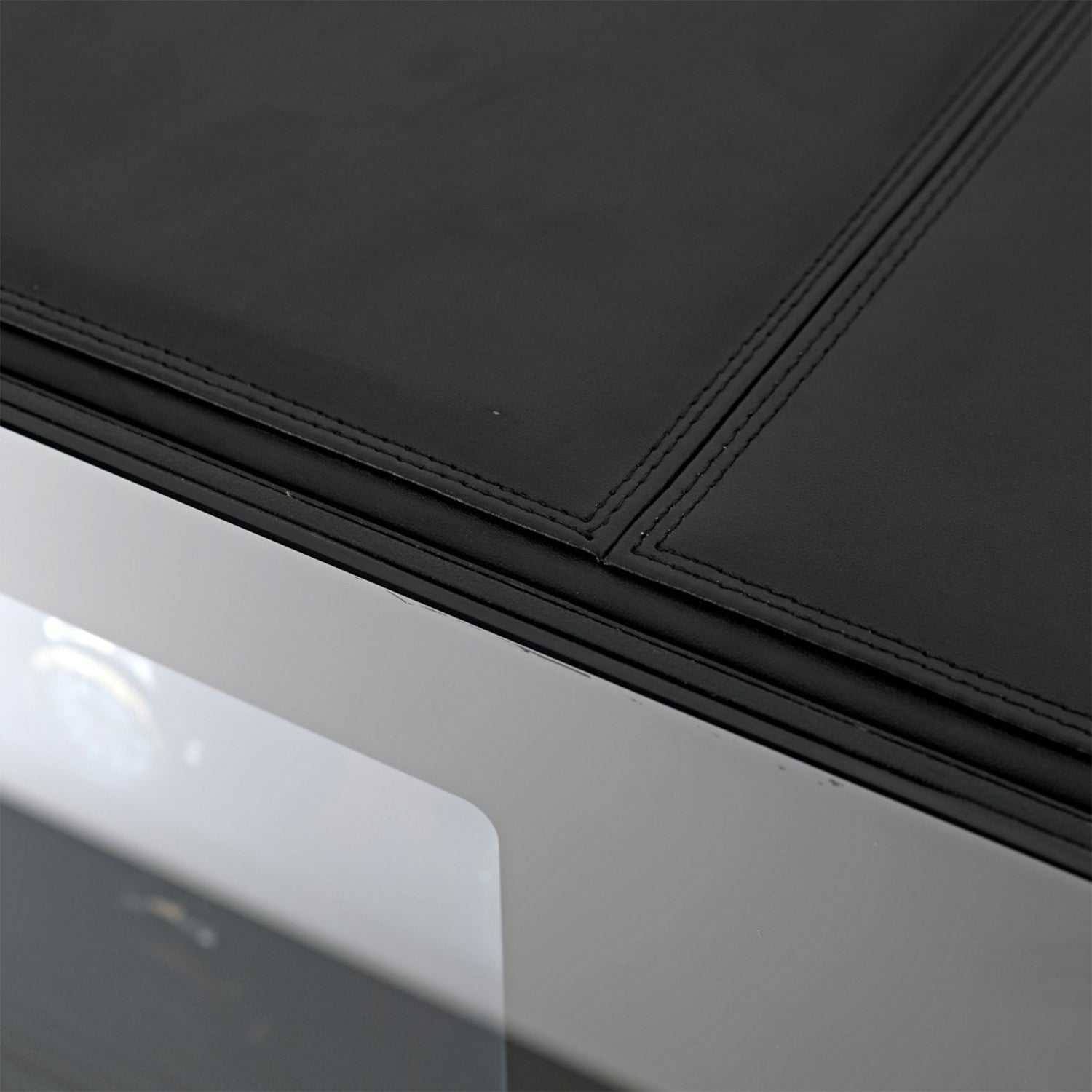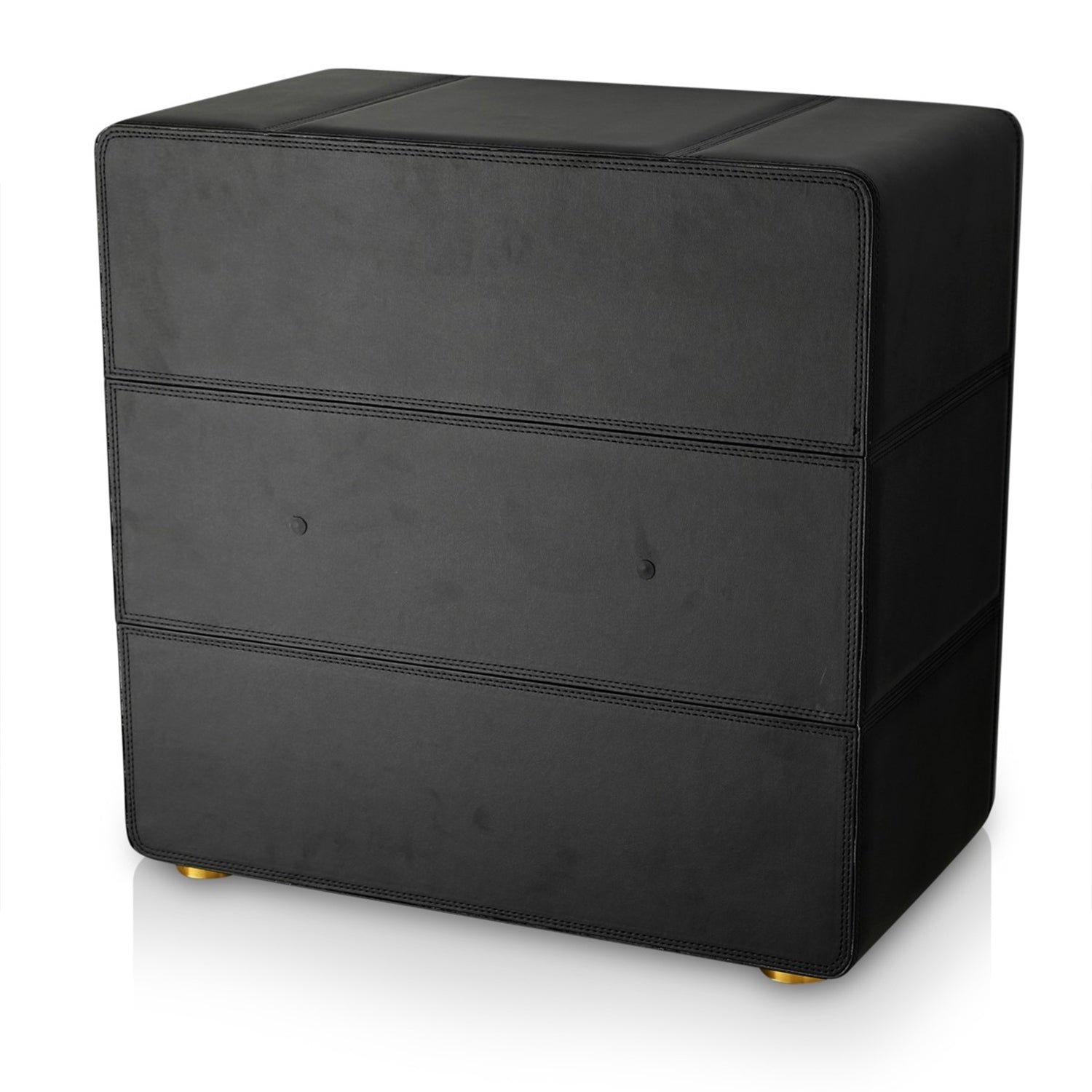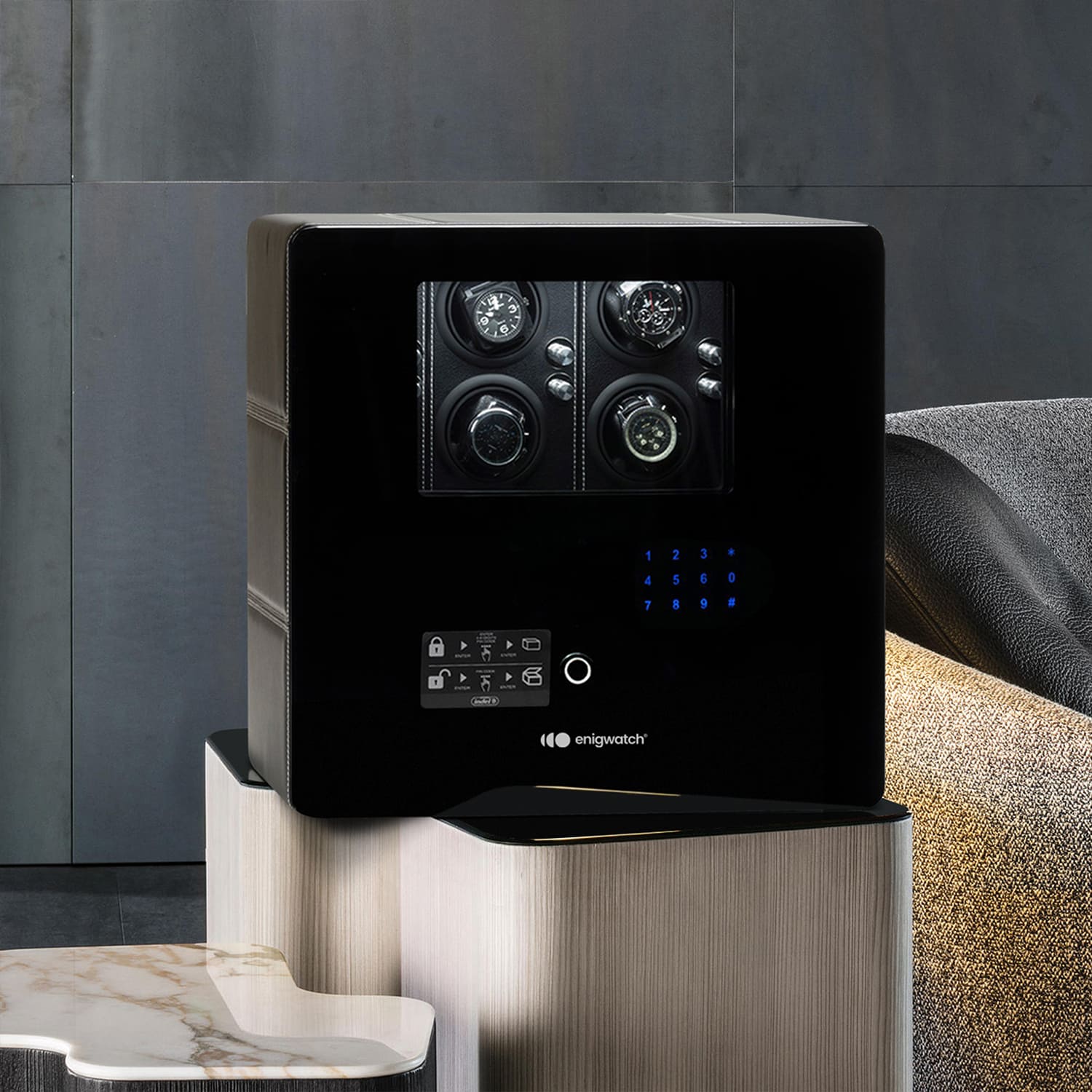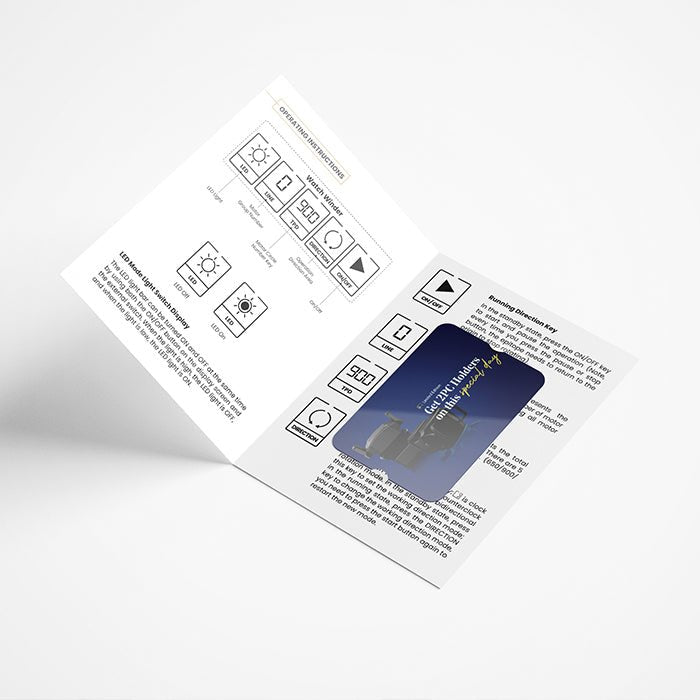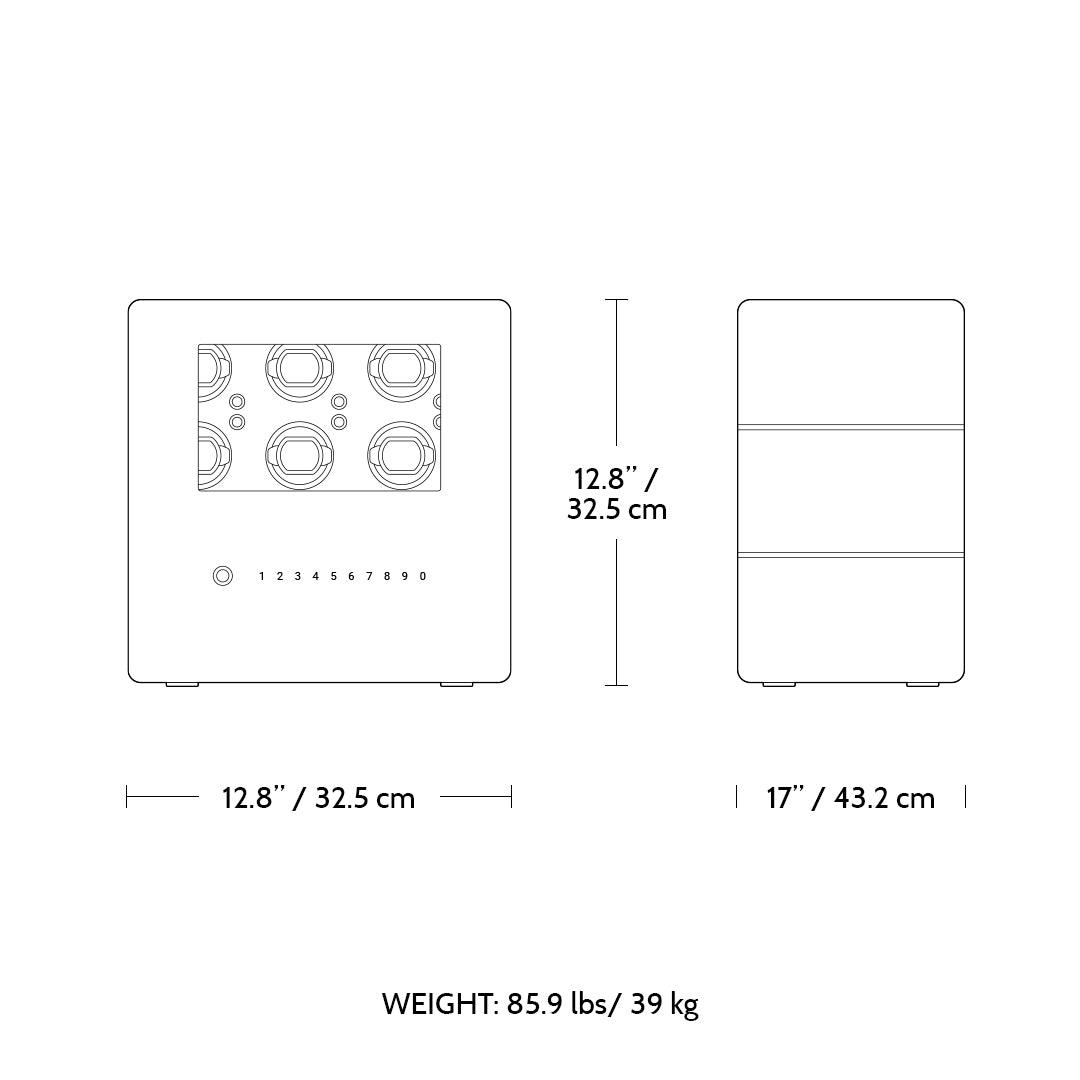 3 Layers of Security
360° Anti Magnetization
Bulletproof Glass
UL® Listed Classified
CENTENNIAL™ BULLETPROOF
A remarkable blend of sophistication and state-of-the-art technology. This bulletproof watch winder safe box provides an elegant sanctuary for your invaluable timepieces and other precious valuables. Its design brims with cutting-edge features, providing an unmatched level of safety and convenience, all encased in an impeccable aesthetic appeal. 
Highly Customizable - The safe features 12 individually programmable rotors, each with 4 settings: 1,000 TPD CW, CCW, Alt CW/CCW, and 2,000 TPD Alt CW/CCW, controlled through a touchscreen or analog buttons.
Ultimate Security - Experience ultimate protection with the robust steel construction and Level 1 bulletproof & 

2-hour

fire-resistant glass, ensuring unparalleled security and peace of mind.

Versatile Access & Enhanced Safety - Multiple access options with a 4-6 digits passcode, up to 5 fingerprints for FingerPrint™ unlock, an access card, or a personalized key - while benefiting from a highly sensitive alarm system that safeguards against unauthorized access attempts.
Ultra Quiet Operation - Japanese Mabuchi® rotor provides ultra-quiet operation, featuring a 10dB rotation, thereby ensuring discreet functioning.
Versatile Storage - I

n addition to the 12 slots for watches, the safe box also includes 2 dedicated compartments for storing money, valuable cards, or jewelry.

Elegant Design - 

The exterior finish is a high-quality black faux leather, with a similar finish in the interior. The safe box also features a motion-operated LED downlight, adding to its charm.
The CENTENNIAL™ Bulletproof Watch Winder Safe Box is more than a safe box—it's a testament to the exquisite blend of technology and elegance. With meticulous craftsmanship and unrivaled design, it becomes an emotional centerpiece, cherishing and safeguarding your treasured timepieces while evoking a profound sense of pride and awe.
Estimated Delivery
-
Returns & Refund Within 30 Days of Delivery
Include 1 Year Manufacturer's Warranty
360° Product Test & Quality Inspection
Shipment Protected by InsureShield™
Need Help?
Available 7 Days A Week
Our Customer Care Team are here for you.
Email us
or Chat Us
Live chat
The interior and exterior of the Centennial Bulletproof Safe Box is lined with premium, high-quality faux leather for a really luxurious feel.
Features:
Exterior Finish: High-quality black faux leather finish
Interior Finish: Black faux leather
LED Lights: Yes
Window Glass: Level 1 bulletproof & 2-hour fire-resistant glass (19mm)
Rotation Mode: Each customizable through Touchscreen Control Panel or Buttons
3-Ways Safety Lock Operation: 4-6 digits code, access card, personalized key
Alarm System: Will be triggered when the safe box is being moved or slammed, wrong password
Accessories: Fingerprint Lock, Personalized key (2 pcs), (UK/EU/US) Power adapter, External battery pack, Steel bolt (2 pcs), Safety instruction and User manual
Product Details:
Style: Modern designs
Box Contents: 1 x watch winder included, 1 x (UK/EU/US) adapter
Care Instructions: Recommended to use a care cover leather maintenance kit to protect the leather finish
Product Warranty: 12-Month Manufacturer Warranty & Lifetime Customer Support
Type
Watch Winder Safe Box
Technical highlights
LED interior lighting, Separate programmable motors per watch, Sleep phase
Equipment
Code, and personalized key lock, separate, switchable lighting, Viewing window
Scope of delivery
Adapter, Article, Operating instructions
Operation by
LCD display, Buttons
Type of the watch receptacle:
Clasp receptacle
Rotation direction
Alternating, left, right
Rotations per day
650; 750;850;950;1000;1950
Dimensions
L. 12.8" x W. 17" x H. 12.8" (32.5cm x 43.2cm x 32.5cm)
General Cleaning Guidelines: Use dry soft cloth without any water or any cleaning substances. Avoid using abrasive cleaners on the polished steel or painted parts of the hardware. Painted metal surfaces should be cleaned with a soft cloth. Leather and velour can be wiped clean with a damp cloth while glass can be cleaned using a mild glass cleaning solution.
We at Enigwatch® are pleased to offer an outstanding guarantee on all our products. We proudly stand by the quality and craftsmanship of all our products. We do not compromise on any procedures and we follow a strict protocol to ensure that the quality of our products is maintained.
Hence, to sustain our devotion to quality, Enigwatch® offers a 12-month warranty and 10 years of engine warranty from the date of delivery on all factory defects and furniture parts. Customer satisfaction is one of our key principles, and we will work diligently to resolve any issues that should arise.
*Defects/blemishes resulting from normal wear and tear, negligence, accidents, maltreatment or commercial use are not covered under the warranty. Please contact customer service should you have any inquiries regarding our Warranty Policy.

Offer valid for a limited time only. Offer limited to stock on hand; no rain checks are available and not applicable to prior or pending orders.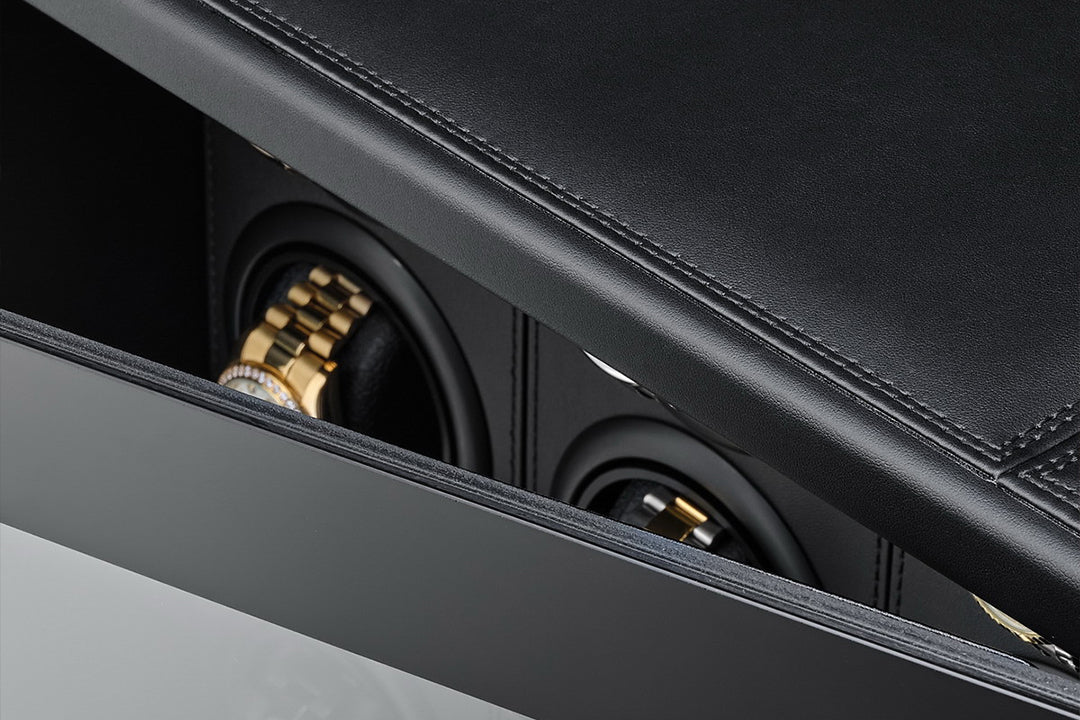 Efficient and Stylish
The high-quality black faux leather exterior and matching interior exude a sophisticated charm. The robust construction of steel and Level 1 bulletproof & fire-resistant glass guarantees unparalleled security.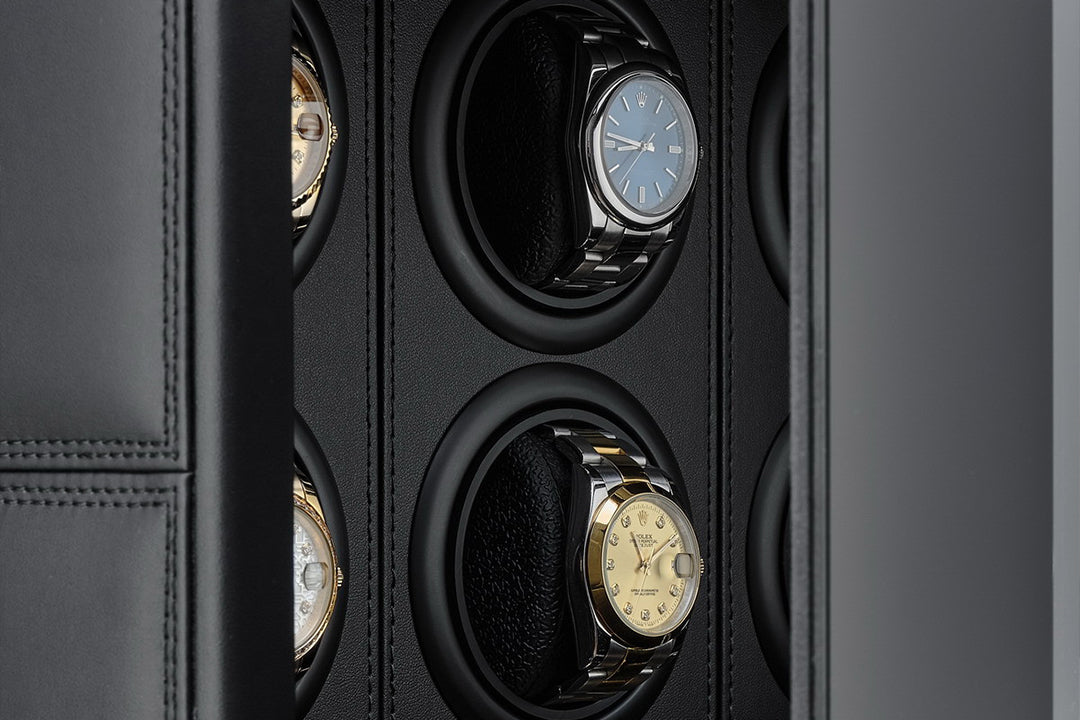 Advanced Technology
The Centennial™ watch winder boasts an anti-magnetization design, using an ultra quiet Japanese Mabuchi motor to rotate watches and block magnetic field changes.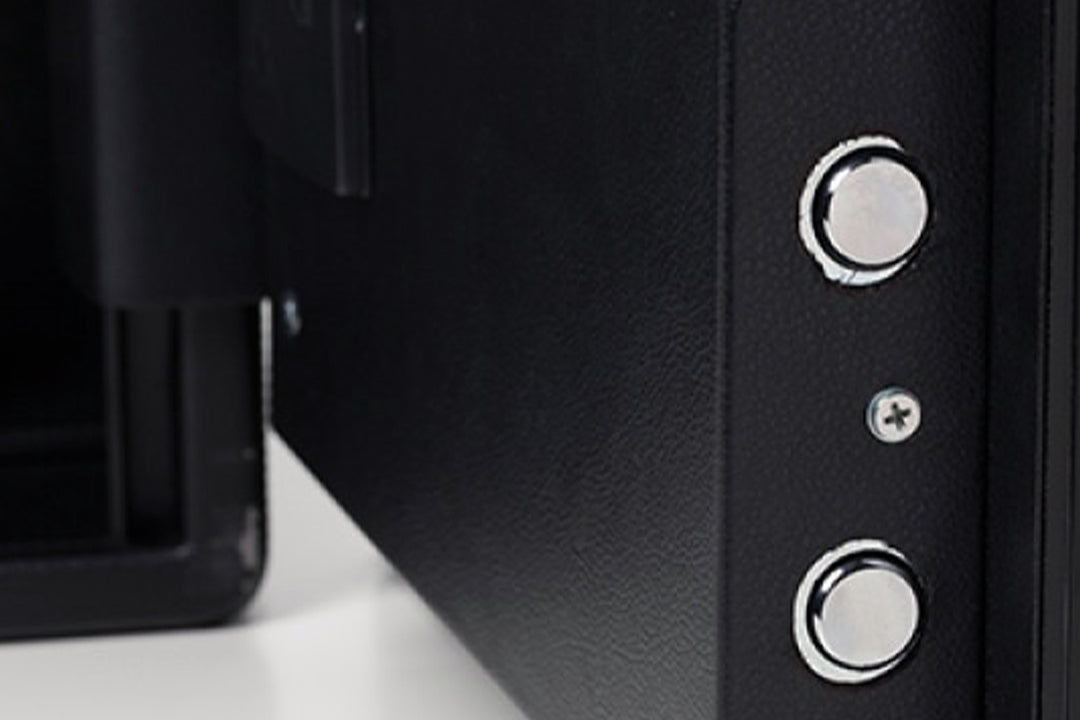 3 Layers of Security 
The bulletproof safe box is equipped with three layers of security in the locking mechanism, which are a security code, FingerTouch and personalized lock key for maximum protection.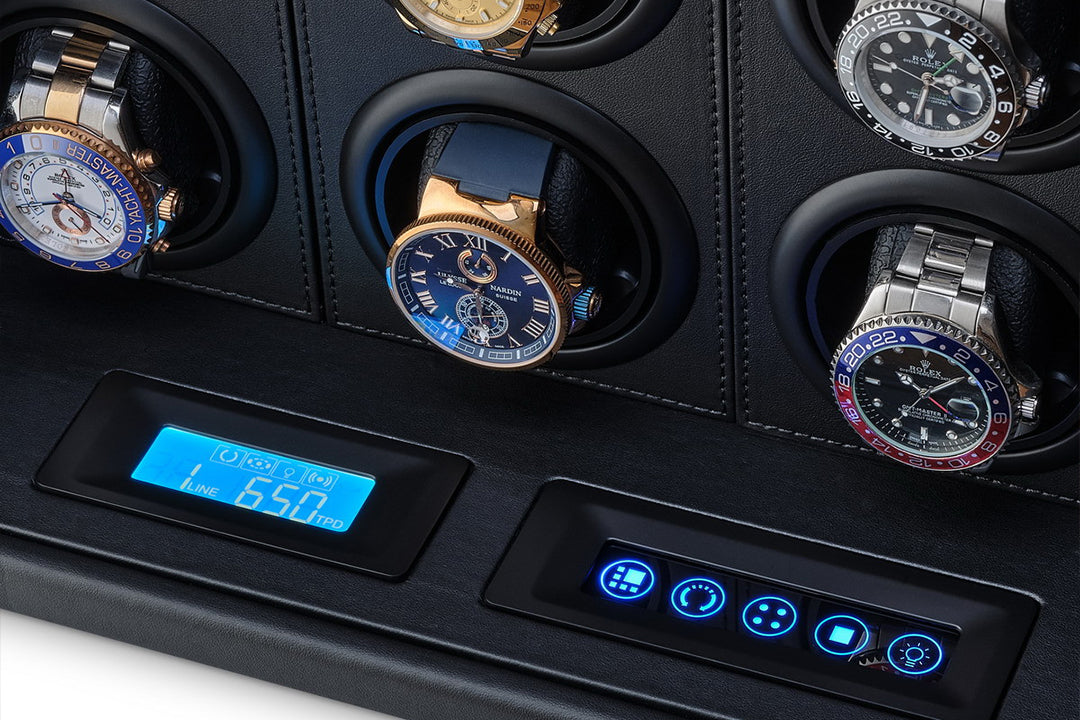 Customization Options
Experience ultimate luxury with the Centennial™ safe. Indulge in the highly customizable 12 individually programmable rotors, complemented by a high-quality sponge retractable watch pillow, fitting universal band sizes.
Have a question? We are here to help.
Our customer support is available 24/7 to answer your inquiries.
Average answer time: 2m
We begin preparing your confirmed order immediately on the same day (Sat-Sun Included) Order is typically sent to the carrier within 1-2 working days, and you will receive a shipping confirmation by email or SMS. This confirmation contains a tracking number for the shipment status.
Order for the contiguous USA is delivered by Premium FedEx® with 2-5 business days shipping, For USA, Europe countries and Middle East countries by DHL/GLS with 2-5 business days shipping. Please refer to the checkout page for all other regions.
Yes, shipments are protected by InsureShield™ and fully trackable, a tracking link is provided to you in your shipping confirmation. Any lost, damaged, or delayed shipments are covered in full. If you haven't received your goods within 7 business days, feel free to use Track My Order-service
We offer free premium shipping within the contiguous United States, UAE, and certain EU countries. Additional shipping costs for certain locations may apply. Please refer to the checkout page to see the total shipping cost.
Yes, Enigwatch is an official partner of pay-later services financing via Affirm, Klarna, and AfterPay Explore Financing options
Yes, every purchase includes a complimentary 1-year manufacturer warranty by Enigwatch. We also partnered with Clyde™ to offer extended warranty options for up to 5 years. This warranty can be purchased even after up to 30 days of receiving and trying the product in your home.
Total 5 star reviews: 47
Total 4 star reviews: 13
Total 3 star reviews: 2
Total 2 star reviews: 1
Total 1 star reviews: 1
94%
would recommend this product
Customer-uploaded media carousel. Press left and right arrows to navigate. Press space or enter to open more details.
Slide 1 selected
pablo

Verified Buyer

Yesterday

4 Stars

I bought this winder for some of my automatic watches that are difficult to wind with an inclined winder. In its packaging, the watch was packed very securely, with plenty of padding. The material seems high quality and from my initial inspection, it appears to be real wood.

I think this is one of the sellers who are honest and trustworthy in their quality of packing during shipping. very safe, they accounted for everything well, the watch winder came to our house in good condition. ,,,,

Overall, this is a high quality winder. I thought that the large bearing would be the right size for my watch, but it turns out that the smaller bearing works perfectly. I am 6'2" and have normal sized wrists.

Some features on the box.

You have to open the front to reveal the top clasp.

The display panel light also comes on when you open the box and the winder stops.

The winders are all asynchronous, so the watch will usually be in different orientations and may wind at different times of the day.

The cushion for the top of the static watch is made of elegant foam rubber and is nice and comfortable.

ahmed

Verified Buyer

2 weeks ago

5 Stars

Allow me to share my remarkable experience with Centennial, As a luxury watch enthusiast, I was searching for an entry-level timepiece that would offer both elegance and reliability.

My journey began with a thorough search for the best entry level luxury watch winder, and that's when I stumbled upon CENTENNIAL!! The reviews were promising, and the price was unbeatable, so I decided to make the purchase. The website's user-friendly interface made the purchase flow smooth, and I completed my order with ease.

(Soon after)), I received a reassuring email from customer service, and it was none other than Chester, who attended to my queries promptly and professionally. This personalized touch added to my confidence in the brand. My purchase date was September 18, and I eagerly awaited the arrival of my new timepiece.

To my delight, THIS WINDER ARRIVED just 6 days after my purchase date, which was sooner than expected. As I unboxed the watch, I was mesmerized by its sleek design and craftsmanship. But the surprises didn't end there – the product now featured an anti-pellet feature and a double-lock mechanism, ensuring both comfort and safety.

George

Verified Buyer

3 weeks ago

5 Stars

Let me tell you the captivating story of my purchase of the Centennial watch winder. It all began on a fine autumn day when I decided to treat myself to a truly exquisite timepiece accessory. After much research and contemplation, I stumbled upon this beautiful piano black finished watch winder. The moment I laid eyes on it, I was mesmerized by its elegance and solid build.

The purchase flow was seamless and super specific. I placed my order on SEP 10 and eagerly awaited its arrival. The customer service representative, Chester, was incredibly helpful, promptly addressing my inquiries with warm and friendly responses.

And then, the day arrived, just 6 days after purchase - a testament to the seller's efficiency. The Centennial watch winder, nestled securely in its packaging, arrived at my doorstep with excitement building within me. As I unwrapped the package, I was pleased to find not only a fingerprint scanner, but also added features of anti-peluru protection and double-lock security - a touch of luxury and peace of mind combined.

The highlight of this winder is its independence, allowing each of my watches to have their personalized settings, going in different directions and turns per day. It's a precision that adds a touch of sophistication to my watch collection.

JAMAL. A.

Verified Buyer

2 months ago

5 Stars

I remember that the delivery of the winder was about 7 to 10 business days, as I expected. 0I was very happy that this winder came with great packaging, you don't even have to be afraid of scuffing the tool. The inside of the exterior is very smooth, using real wood and not a cheap finish.

Initially, I had some trouble with the "key" part of the safe lock. But with perseverance and time, a gentleman from customer service managed to solve it. The instructions were a bit difficult to understand, but it all worked and it works fine now. Not enough of a problem to deduct one star. I really hate to show off a safe even if it is safe because of the value of the contents. It's a very attractive box from all angles. Imagine that the glass is very thick, it could be an interesting tool to put your investment hours in. It's expensive, but I don't care if it's this good quality... You get what you pay for just like they say... 5 stars for this!!!
Reviews Loaded
Reviews Added
Enigwatch in Instagram
EXPLORE WHY ENIGWATCH OWNERS LOVE THEIR GOODS #ENIGWATCHLIFE