Looking for the perfect Christmas gift for the man who has everything? Why not consider an expensive watch? In this article, we dive into the fascinating world of luxury timepieces for men.
From their intricate designs to their status symbol significance, we'll explore what makes these watches a coveted item and an ideal Christmas present.
Related to: Tudor vs Rolex: Which Luxury Watch Brand Should You Invest In? 
The Pinnacle of Craftsmanship: Top Expensive Watches for Men
Patek Philippe Grandmaster Chime - $31 Million
At the zenith of luxury, the Patek Philippe Grandmaster Chime is not just a watch but a statement of unparalleled craftsmanship. With more than 20 complications, it's a marvel of horological engineering.
Breguet Grande Complication Marie Antoinette - $30 Million
A watch steeped in history, this Breguet masterpiece was commissioned for Marie Antoinette. Its intricate design and luxurious materials make it a symbol of royal elegance.
Patek Philippe Henry Graves Supercomplication - $26 Million
Another masterpiece from Patek Philippe, this watch boasts 24 complications, making it a testament to the brand's commitment to complexity and precision.
Value vs Price: Are Expensive Watches Worth It?
Related to: 7 Best Watches Worth $1 Million: Beyond Priceless
When it comes to expensive watches for men, the question often arises: do they provide value proportional to their price? The answer lies in their meticulous craftsmanship, the prestige of the brand, and the intricate details that go into each piece. 
These watches are not just timekeepers; they are works of art, with each component crafted to perfection. The value of these watches transcends their material worth, embodying the heritage and expertise of the brand.
The Impact of Expensive Watches on a Man's Presence
In the intricate dance of social interactions and first impressions, the accessories a man chooses play a pivotal role. Among these, an expensive watch is not just a timepiece but a powerful tool in enhancing charisma. This subchapter delves into how luxury watches can elevate a man's presence and leave a lasting impression.
The Subtle Art of Non-Verbal Communication
An expensive watch does more than tell time; it communicates. It's a non-verbal cue that speaks volumes about a man's taste, status, and attention to detail. In a business meeting, a social gathering, or even a casual encounter, a luxury watch can be a conversation starter, an icebreaker, or a subtle display of sophistication. It's these nuances that contribute significantly to a man's charisma, making him more memorable and influential in his interactions.
A Symbol of Success and Confidence
Expensive watches for men are often seen as symbols of success and achievement. Wearing such a timepiece naturally boosts a man's confidence, which is a key component of charisma. Confidence is contagious; it draws people in and makes them more receptive to your ideas and presence. A luxury watch is a constant reminder of personal achievements, encouraging a positive self-image and a confident demeanor.
The Psychological Edge
There's a psychological aspect to wearing an expensive watch. It can make a man feel more powerful and in control, traits that are inherently linked to charisma. This psychological boost is not just about perception; it's about the feeling of wearing a piece of art and engineering excellence. This feeling translates into a more assertive and charismatic presence, making a man stand out in any setting.
The Timeless Appeal of Elegance
Elegance never goes out of style, and this is where expensive watches truly shine. They exude a timeless elegance that is both subtle and impactful. This elegance enhances a man's charisma by adding a layer of refinement to his persona. It's an elegance that doesn't scream for attention but rather, commands respect and admiration in a quiet, powerful way.
Maintaining Your Investment: Caring for Expensive Watches
The maintenance of expensive watches is crucial to preserving their value and functionality. Regular servicing, proper storage, and careful handling are essential. Owners should be mindful of the watch's exposure to elements and ensure that it's handled by professionals for any repairs or servicing. How to do that? Take a look at the next section of the article!
Related to: Best 7 Tissot Watches for Men: A Comprehensive Review 
Expensive Watches for Men and Their Best Watch Winder
When it comes to safeguarding and showcasing your prized collection of expensive watches for men, only the best will do. Enter the realm of Enigwatch, where each watch winder is a masterpiece, designed to complement the elegance and sophistication of your luxury timepieces. Let's explore why our handpicked selections are the crowning jewels for any discerning collector.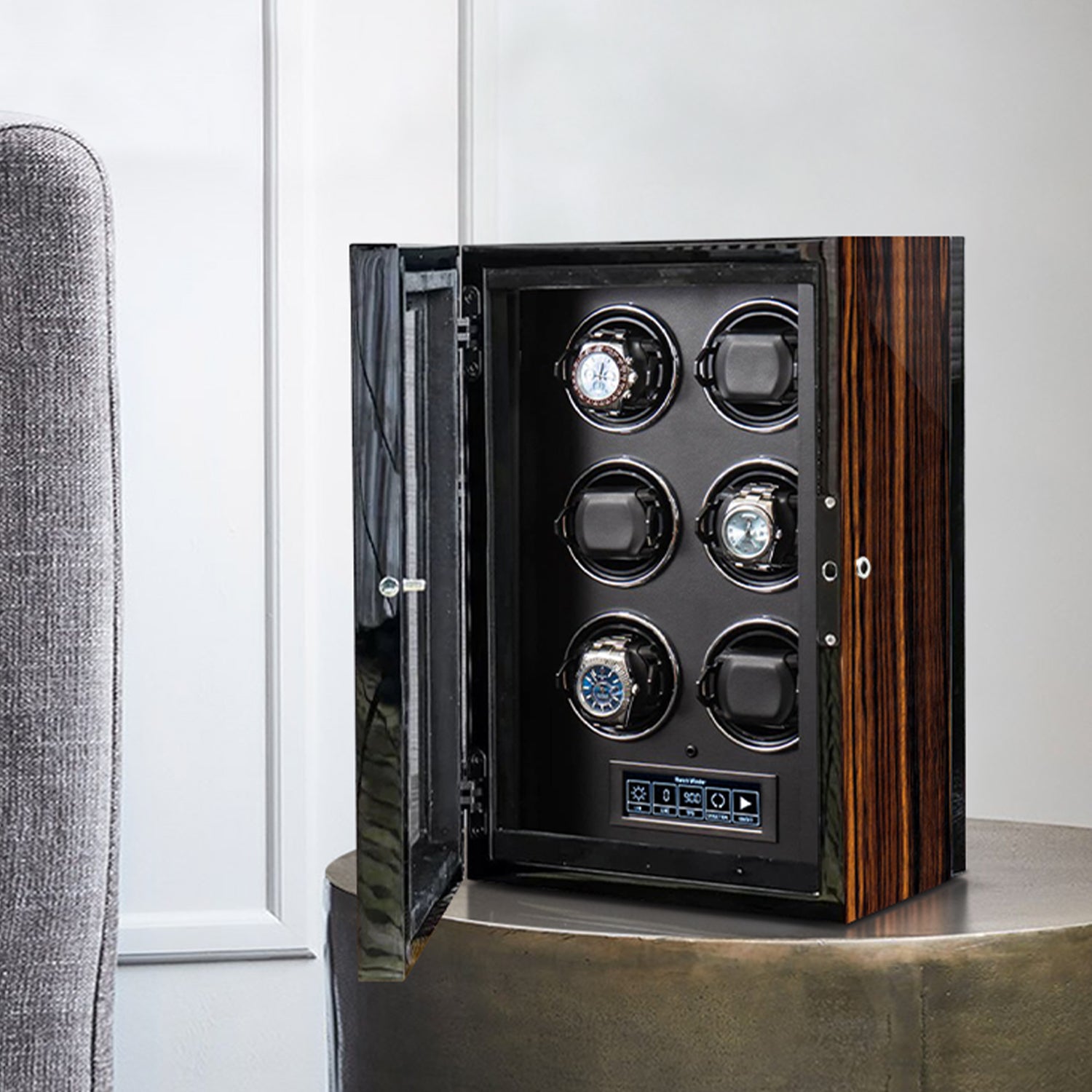 For the aficionado who values both aesthetics and functionality, the Virtuoso™ 6 Watch Winder is a match made in heaven. This exquisite winder, designed for the most expensive watches for men, is more than just a storage solution; it's a statement. With its sleek design and state-of-the-art winding technology, it ensures your timepieces are not only displayed in all their glory but also kept in perfect working order. Discover the Virtuoso™ 6 Watch Winder and give your watches the care they deserve.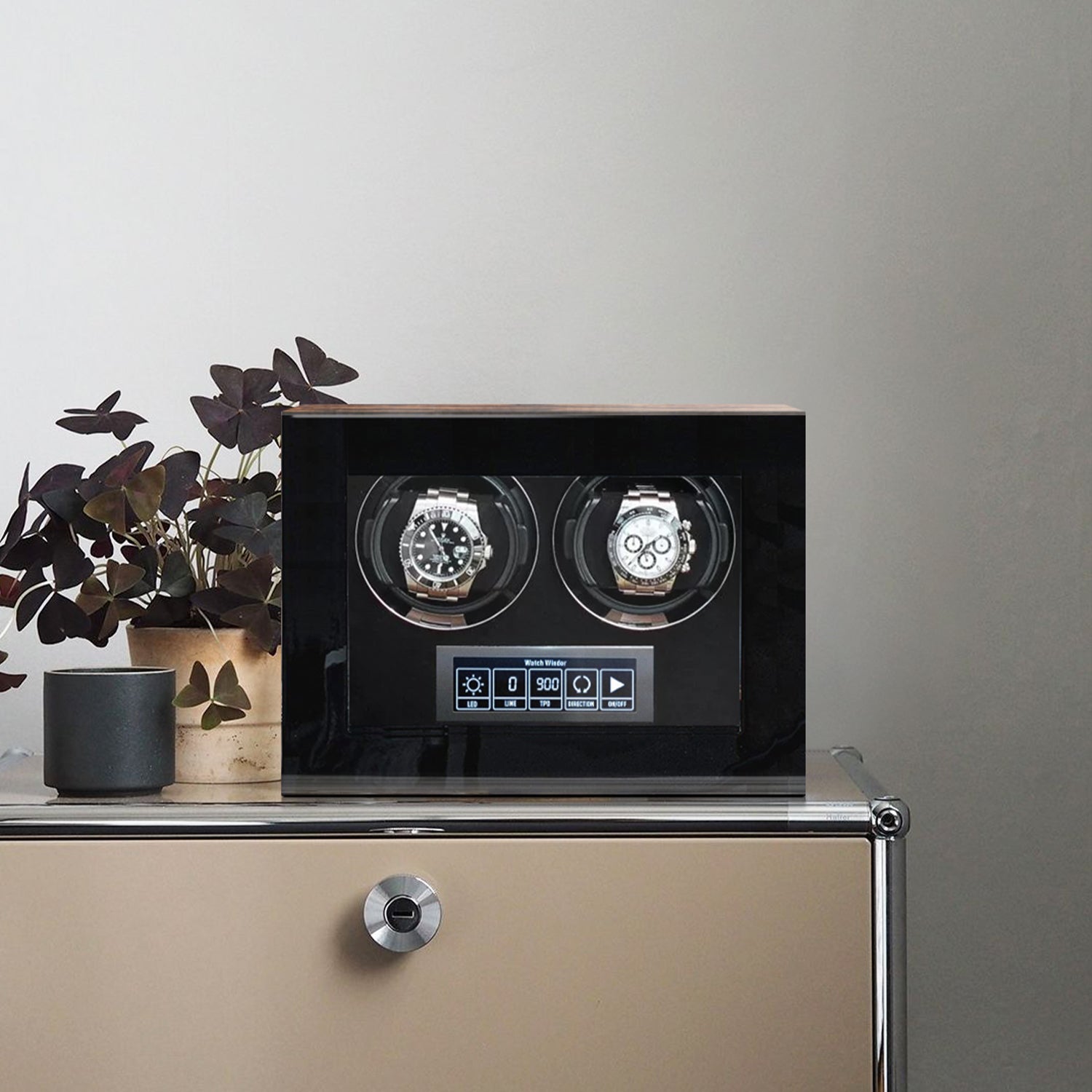 For the collector with an extensive array of expensive watches for men, the Impresario™ Series 12 Watch Winder is the ultimate choice. This winder is not just a functional piece; it's a work of art. Designed to cater to the needs of the most discerning collectors, it offers unparalleled craftsmanship and reliability. Each slot is calibrated to provide the perfect winding for your luxury timepieces, ensuring they are always ready for wear. Experience the pinnacle of watch winding technology with the Impresario™ Series 12.
Conclusion
Expensive watches for men are more than just timepieces; they are a blend of art, history, and craftsmanship. Whether as a statement of personal style, a symbol of achievement, or an investment piece, these watches offer something truly unique. They remind us that some things are timeless, transcending the mere measurement of hours and minutes, and entering the realm of legacy and art.