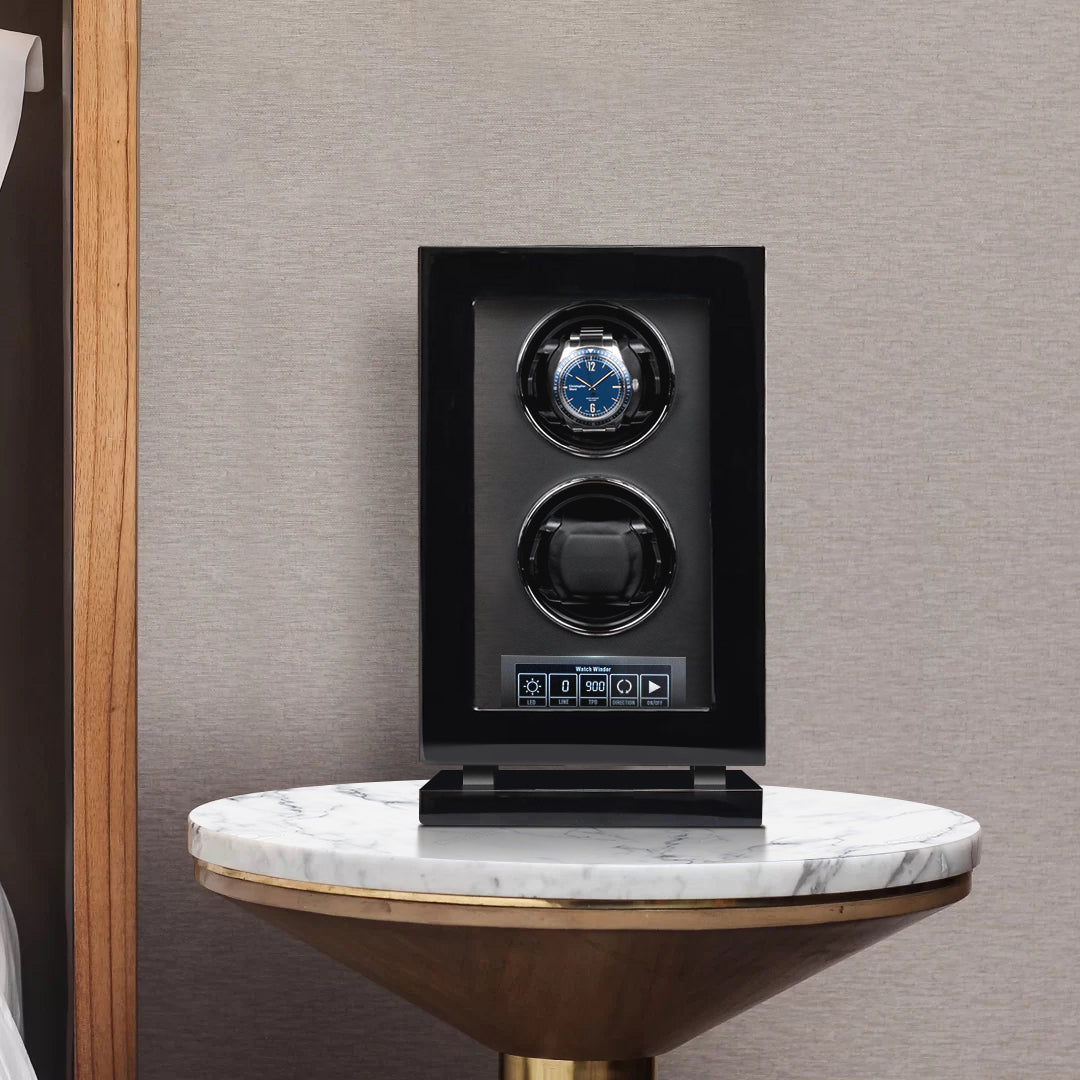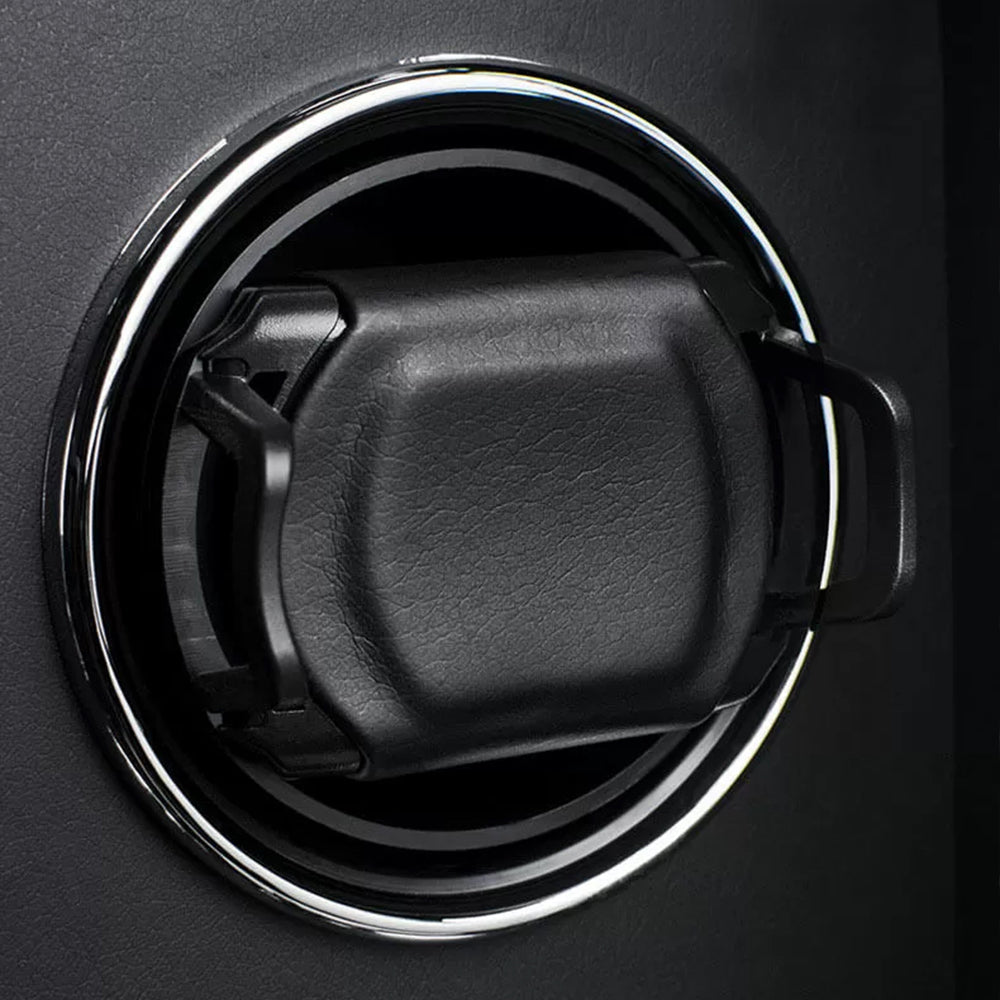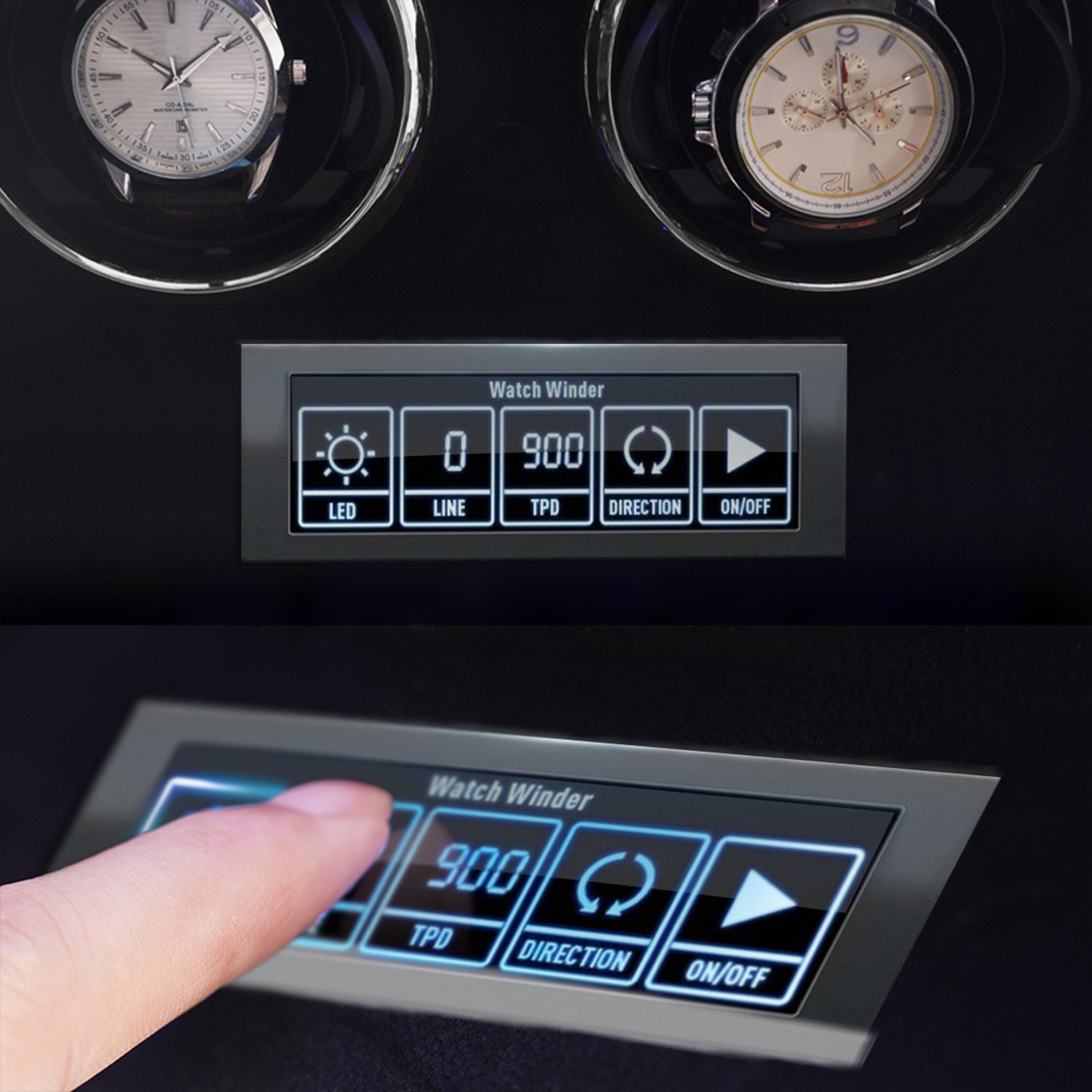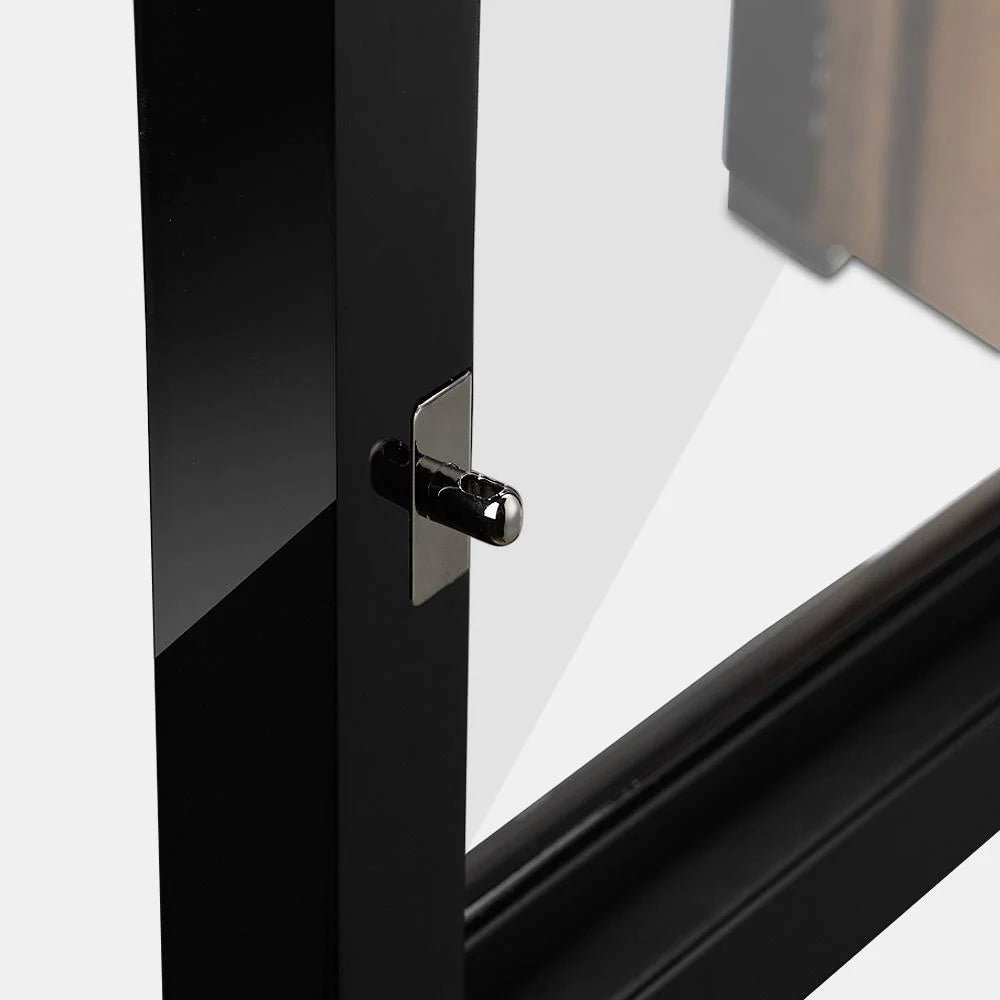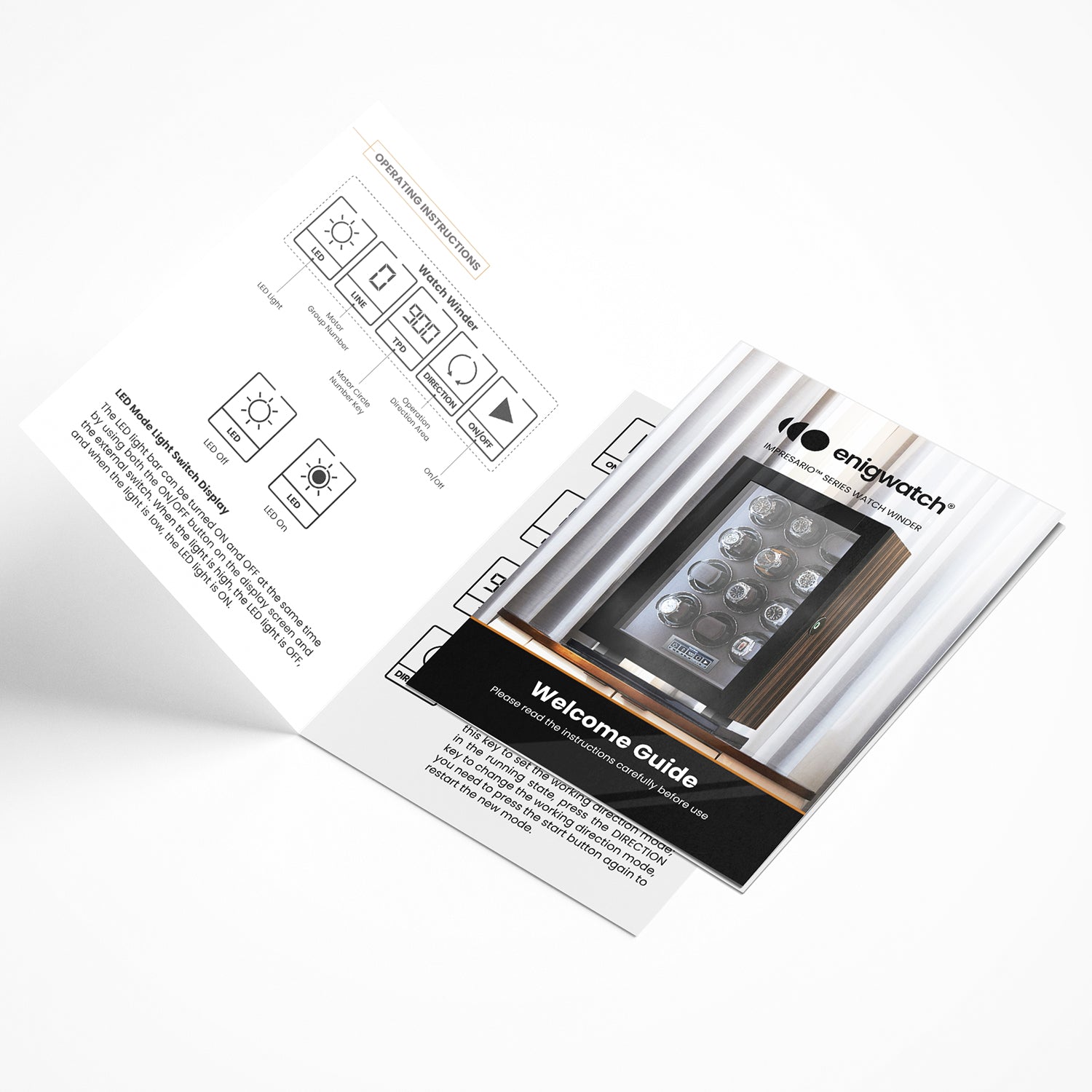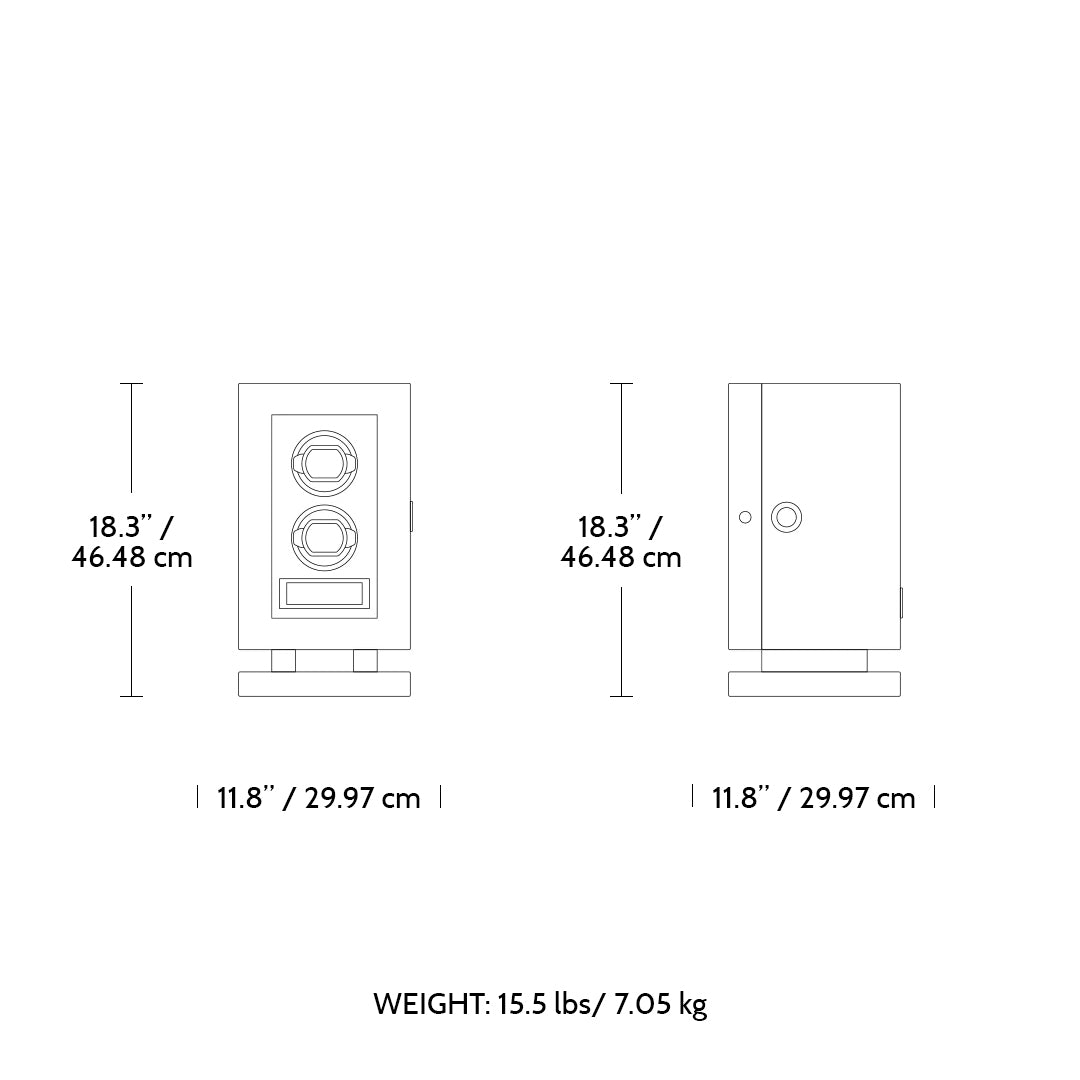 Fingerprint™ System
360° Anti Magnetization
10dB Ultra-Quiet
Macassar Wood Finish
IMPRESARIO™ Series 2
The remarkable fusion of art and innovation is showcased in the Impresario™ Series 2 Watch Winder, a masterpiece brought to life by Enigwatch®. With a harmonious blend of cutting-edge technology and meticulous craftsmanship, this exquisite timepiece accessory seamlessly combines the finest elements of modernity and elegance.
Ingenious Manufacturing - Crafted with top-quality Macassar wood with a piano gloss finish, boasts exceptional hardness and remarkable resistance to wear, this product exhibits a refined texture that exudes an air of luxury and elegance. 
FingerPrint™ Unlock System - Heighten your security while preserving style with our state-of-the-art

Fingerprint™

system. Store up to 5 fingerprints, with a 98.99% recognition accuracy, ensuring unrivaled protection for your prized possessions.
Efficient Programmable Rotors: Customize each rotor via remote control or touchscreen panel. Tailor the Rotations Per Hour (RPH) and choose your desired rotation direction, be it clockwise, counter-clockwise, or bi-directional.
Silent Japanese Mabuchi

®

 

Technology - Integrating the ultra-quiet

Japanese Mabuchi® winding rotor

, the Impresario

™ Series 2 Watch Winder wounds your watches quietly at 10dB, giving you a peaceful noise-free environment. 

Touchscreen Setting Panel -

 

Set the ambiance lighting, and rotor number ranging from 480 to 1920 turns per day (TPD), up to its individually adjustable winding direction, all in this integrated smart touchscreen panel.
For those seeking a compact yet sufficient display solution, this refined watch winder embodies sophistication and serves as an epitome of pride and delight that resonates deeply with discerning collectors. (Each box includes a high-tech smart remote control)

Returns & Refund Within 30 Days of Delivery
Include 1 Year Manufacturer's Warranty
360° Product Test & Quality Inspection
Shipment Protected by InsureShield™
Need Help?
Available 7 Days A Week
Our Customer Care Team are here for you.
Email us
or Chat Us
Live chat
The interior of the Impresario Series is lined with soft, black leather for a really luxurious feel.
Exterior Finish: Ebony Macassar wood veneer with high-gloss piano finish
Interior Finish: Genuine Leather
Safety Lock: Fingerprint™ Lock
Interior Ambient Lights: Yes
Touch Screen Control: Yes
Engine Japanese Mabuchi® Rotors
Technical highlights
12 O'clock stop position, LED interior lighting, individual programmable rotors per watch, sleep phase
Inner compartment
Leather
Rotation direction
Clockwise, Counter-clockwise, or Bi-directional
Rotations per day
Individual Programmable Rotor
Dimensions
L. 11.8" x W. 11.8" x H. 18.3" (29.97cm x 29.97cm x 46.48cm)
General Cleaning Guidelines: Use dry soft cloth without any water or any cleaning substances. Avoid using abrasive cleaners on the polished steel or painted parts of the hardware. Painted metal surfaces should be cleaned with a soft cloth. Leather and velour can be wiped clean with a damp cloth while glass can be cleaned using a mild glass cleaning solution.
We at Enigwatch® are pleased to offer an outstanding guarantee on all our products. We proudly stand by the quality and craftsmanship of all our products. We do not compromise on any procedures and we follow a strict protocol to ensure that the quality of our products is maintained.
Hence, to sustain our devotion to quality, Enigwatch® offers a 12-month warranty and 10 years of engine warranty from the date of delivery on all factory defects and furniture parts. Customer satisfaction is one of our key principles, and we will work diligently to resolve any issues that should arise.
*Defects/blemishes resulting from normal wear and tear, negligence, accidents, maltreatment or commercial use are not covered under the warranty. Please contact customer service should you have any inquiries regarding our Warranty Policy.
Offer valid for a limited time only. Offer limited to stock on hand; no rain checks are available and not applicable to prior or pending orders.
Enigwatch® also offer lifetime customer support.