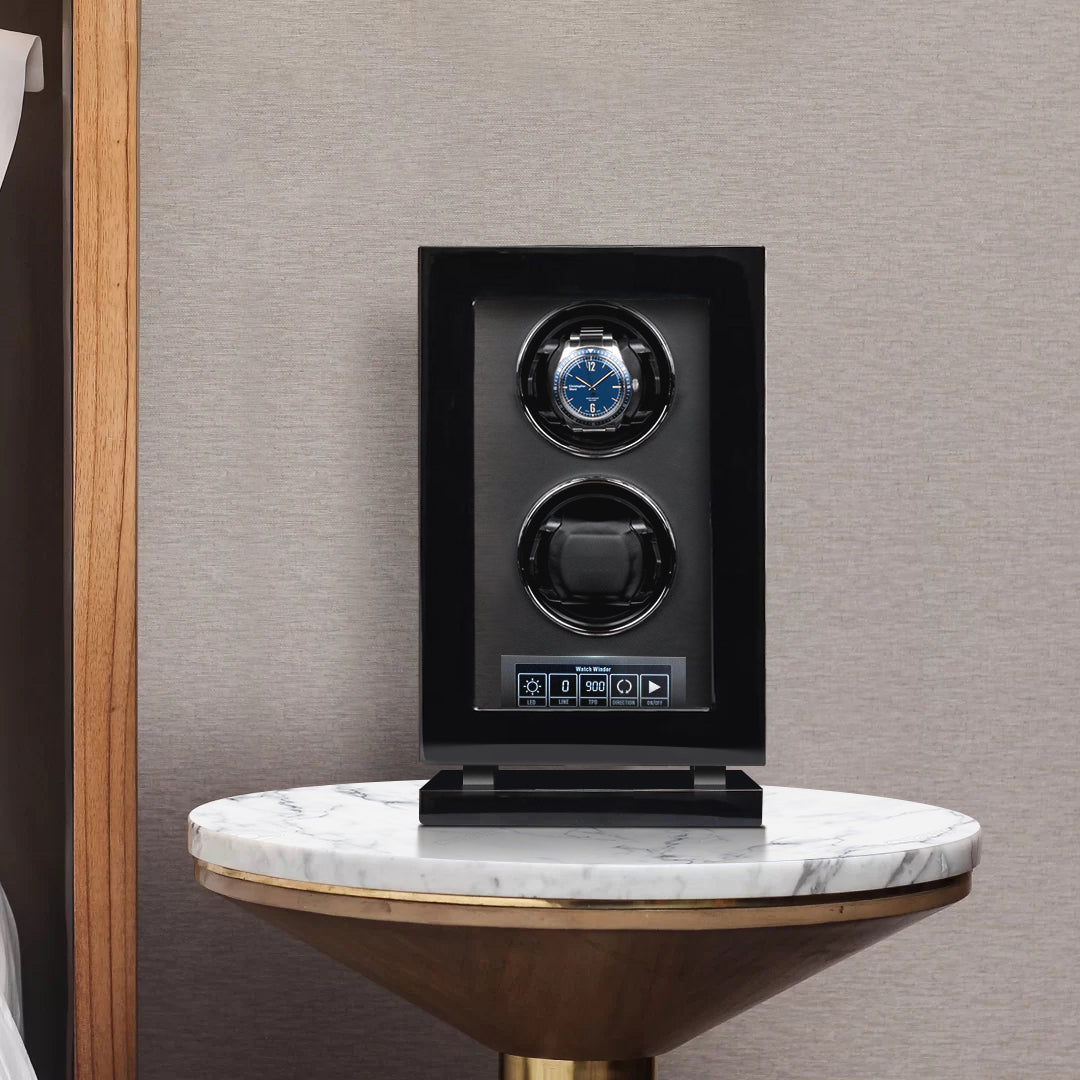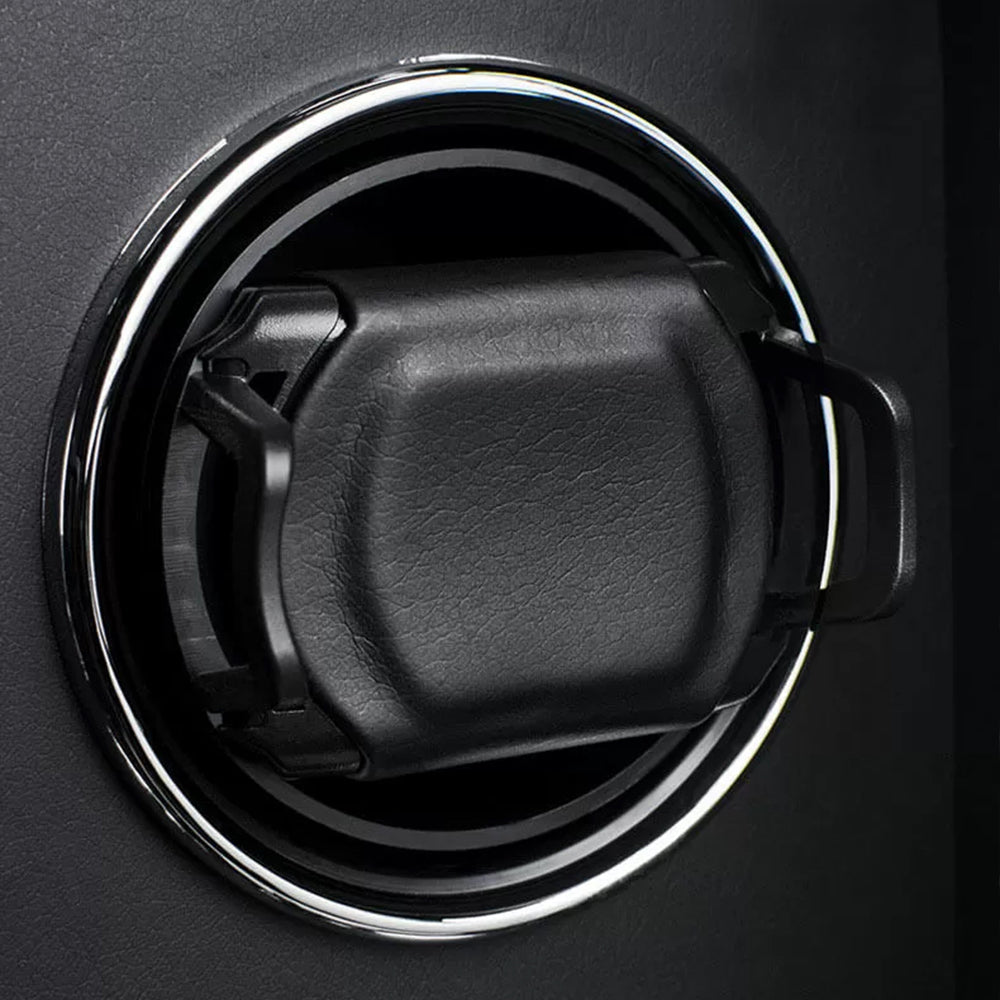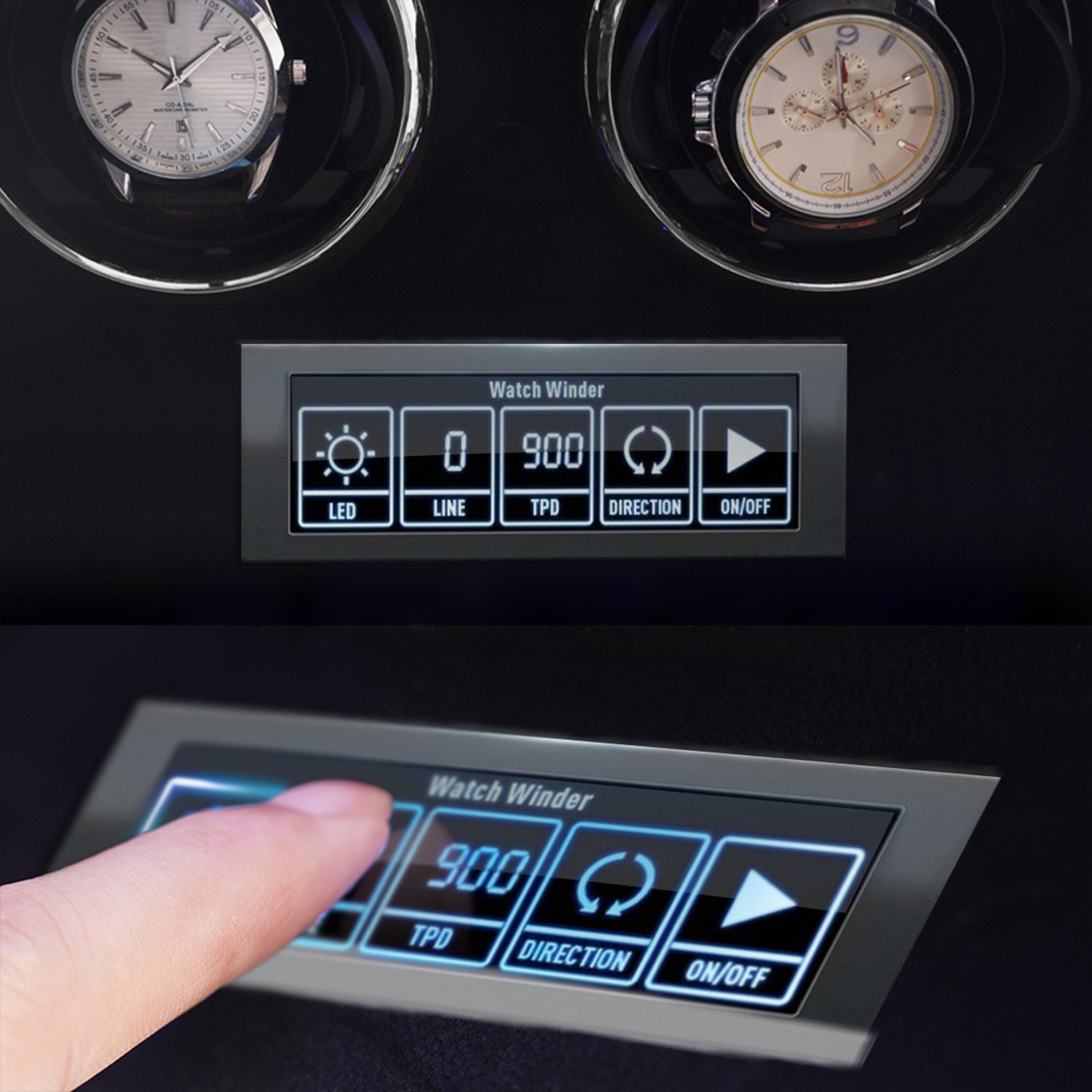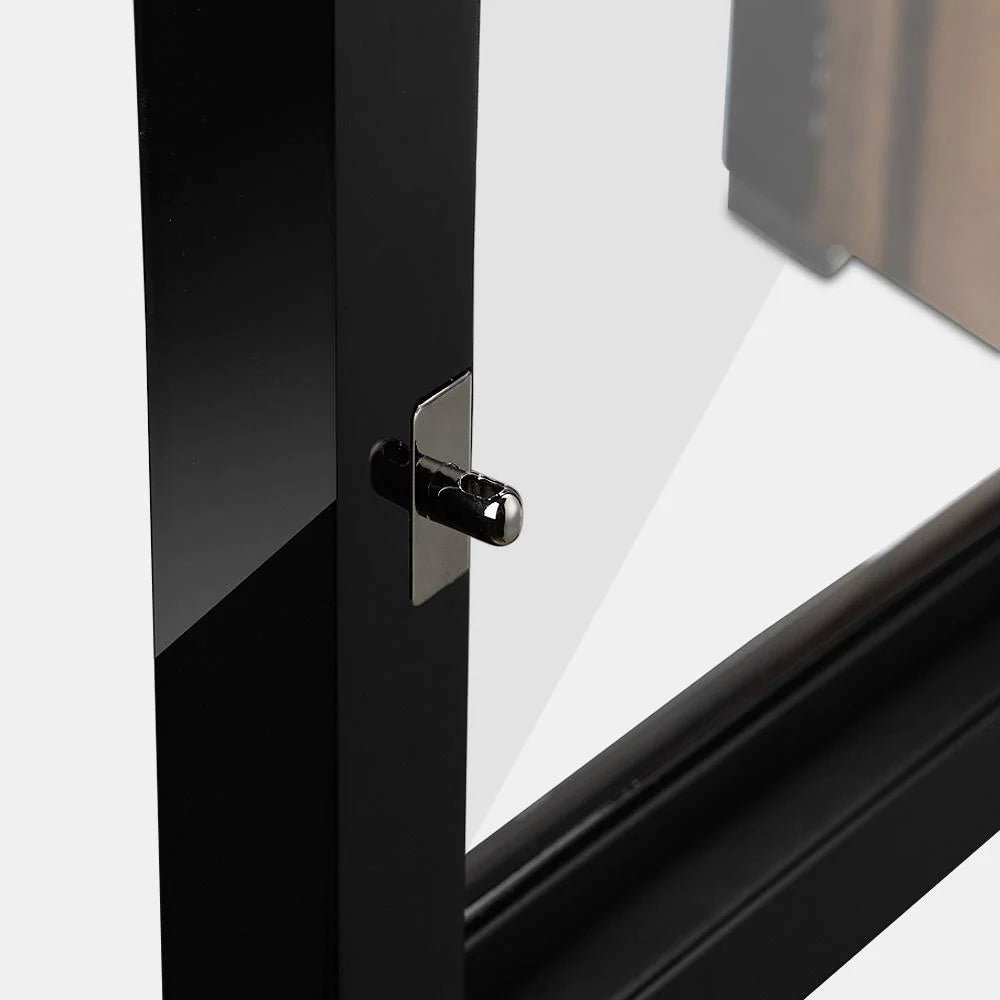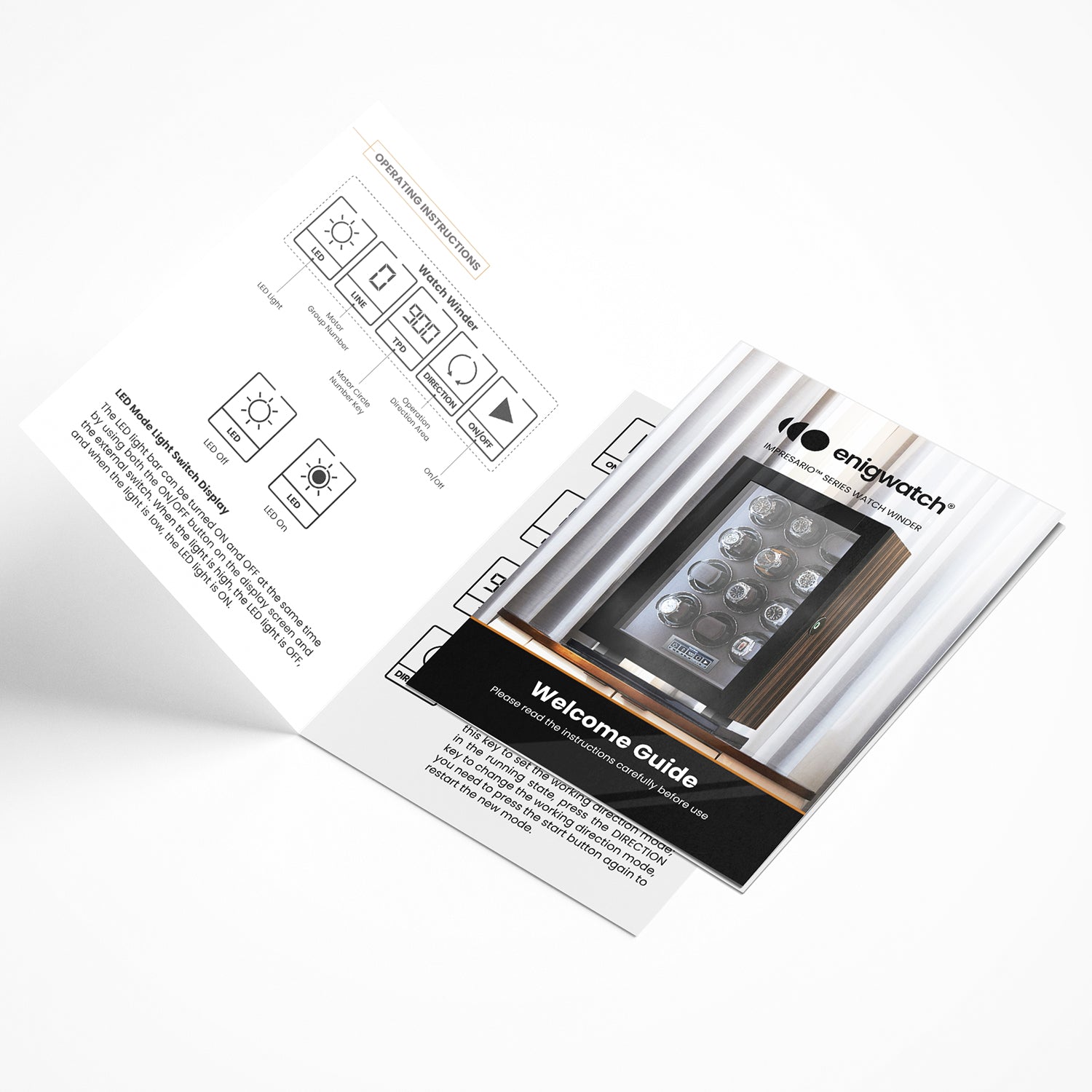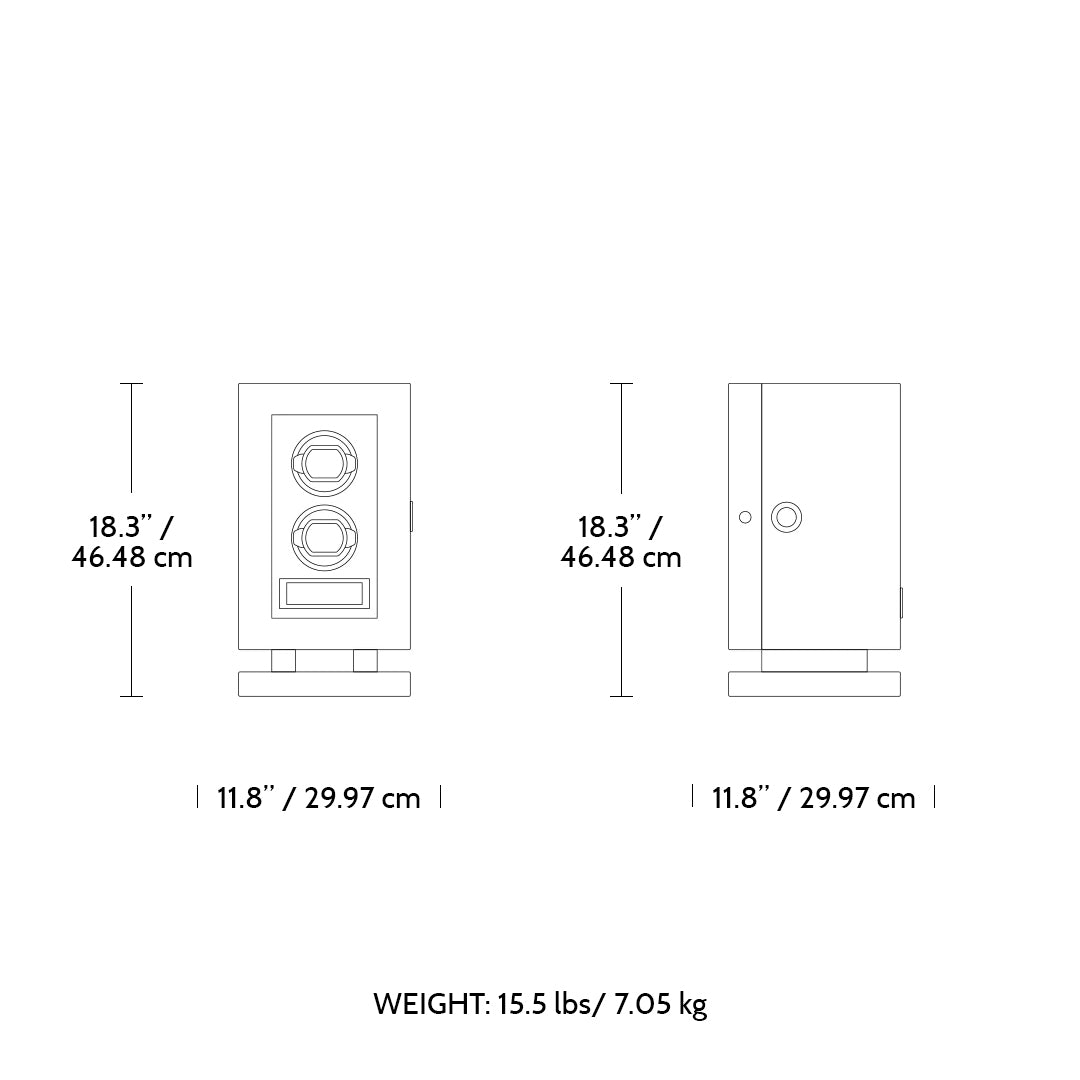 Fingerprint™ System
360° Anti Magnetization
10dB Ultra-Quiet
Macassar Wood Finish
IMPRESARIO™ Series 2
The remarkable fusion of art and innovation is showcased in the Impresario™ Series 2 Watch Winder, a masterpiece brought to life by Enigwatch®. With a harmonious blend of cutting-edge technology and meticulous craftsmanship, this exquisite timepiece accessory seamlessly combines the finest elements of modernity and elegance.
Ingenious Manufacturing - Crafted with top-quality Macassar wood with a piano gloss finish, boasts exceptional hardness and remarkable resistance to wear, this product exhibits a refined texture that exudes an air of luxury and elegance. 
FingerPrint™ Unlock System - Heighten your security while preserving style with our state-of-the-art

Fingerprint™

system. Store up to 5 fingerprints, with a 98.99% recognition accuracy, ensuring unrivaled protection for your prized possessions. 
Efficient Programmable Rotors: Customize each rotor via remote control or touchscreen panel. Tailor the Rotations Per Hour (RPH) and choose your desired rotation direction, be it clockwise, counter-clockwise, or bi-directional.
Silent Japanese Mabuchi

®

 

Technology - Integrating the ultra-quiet Japanese Mabuchi® winding rotor, the Impresario

™ Series 2 Watch Winder wounds your watches quietly at 10dB, giving you a peaceful noise-free environment. 

Touchscreen Setting Panel -

 

Set the ambiance lighting, and rotor number ranging from 480 to 1920 turns per day (TPD), up to its individually adjustable winding direction, all in this integrated smart touchscreen panel.
For those seeking a compact yet sufficient display solution, this refined watch winder embodies sophistication and serves as an epitome of pride and delight that resonates deeply with discerning collectors. (Each box includes a high-tech smart remote control)

Returns & Refund Within 30 Days of Delivery
Include 1 Year Manufacturer's Warranty
360° Product Test & Quality Inspection
Shipment Protected by InsureShield™
Need Help?
Available 7 Days A Week
Our Customer Care Team are here for you.
Email us
or Chat Us
Live chat
The interior of the Impresario Series is lined with soft, black leather for a really luxurious feel.
Exterior Finish: Ebony Macassar wood veneer with high-gloss piano finish
Interior Finish: Genuine Leather
Safety Lock: Fingerprint™ Lock
Interior Ambient Lights: Yes
Touch Screen Control: Yes
Engine Japanese Mabuchi® Rotors
Technical highlights
12 O'clock stop position, LED interior lighting, individual programmable rotors per watch, sleep phase
Inner compartment
Leather
Rotation direction
Clockwise, Counter-clockwise, or Bi-directional
Rotations per day
Individual Programmable Rotor
Dimensions
L. 11.8" x W. 11.8" x H. 18.3" (29.97cm x 29.97cm x 46.48cm)
General Cleaning Guidelines: Use dry soft cloth without any water or any cleaning substances. Avoid using abrasive cleaners on the polished steel or painted parts of the hardware. Painted metal surfaces should be cleaned with a soft cloth. Leather and velour can be wiped clean with a damp cloth while glass can be cleaned using a mild glass cleaning solution.
We at Enigwatch® are pleased to offer an outstanding guarantee on all our products. We proudly stand by the quality and craftsmanship of all our products. We do not compromise on any procedures and we follow a strict protocol to ensure that the quality of our products is maintained.
Hence, to sustain our devotion to quality, Enigwatch® offers a 12-month warranty and 10 years of engine warranty from the date of delivery on all factory defects and furniture parts. Customer satisfaction is one of our key principles, and we will work diligently to resolve any issues that should arise.
*Defects/blemishes resulting from normal wear and tear, negligence, accidents, maltreatment or commercial use are not covered under the warranty. Please contact customer service should you have any inquiries regarding our Warranty Policy.

Offer valid for a limited time only. Offer limited to stock on hand; no rain checks are available and not applicable to prior or pending orders.
Crafted with high-end material and engineered with cutting-edge technology, the stainless steel legs, and exotic wood finish are teamed up with soft interior lining to create one of the most famous lines of Enigwatch. Delicately crafted with a solid wooden box, completed with deluxe piano baking varnish and high-gloss ebony grain finish case, giving this watch winder an exquisite look for your collections.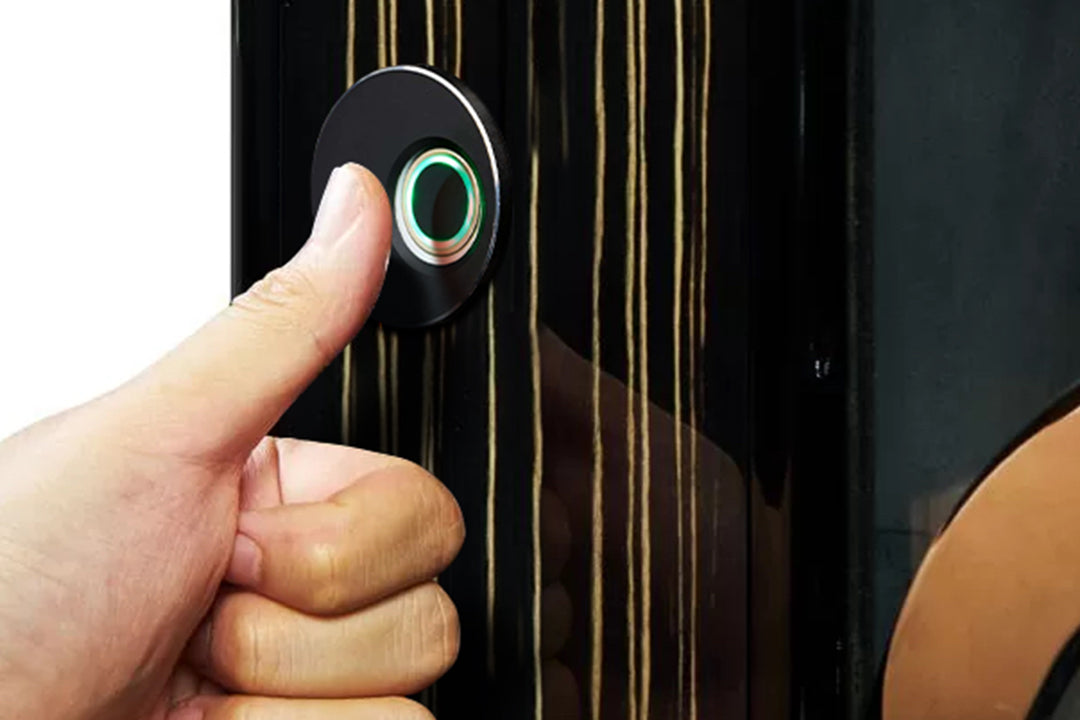 Fingerprint™ Unlock System
This secure box uses a rapid fingerprint unlock system, storing up to 5 different fingerprints and offering exceptional security with its fast, 98.99% efficient recognition.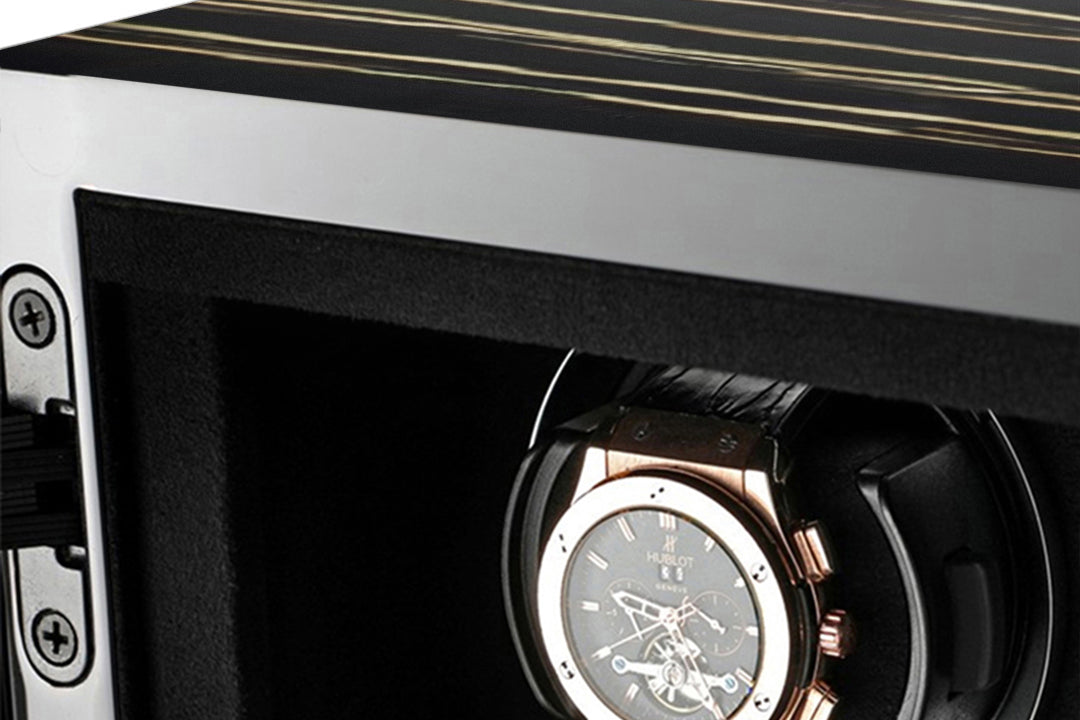 Anti-Magnetization
The internal rotor adopts a closed design which can separate it from watches. This ensures the watches always stay perfectly wound, are ready to use, and will not be magnetized.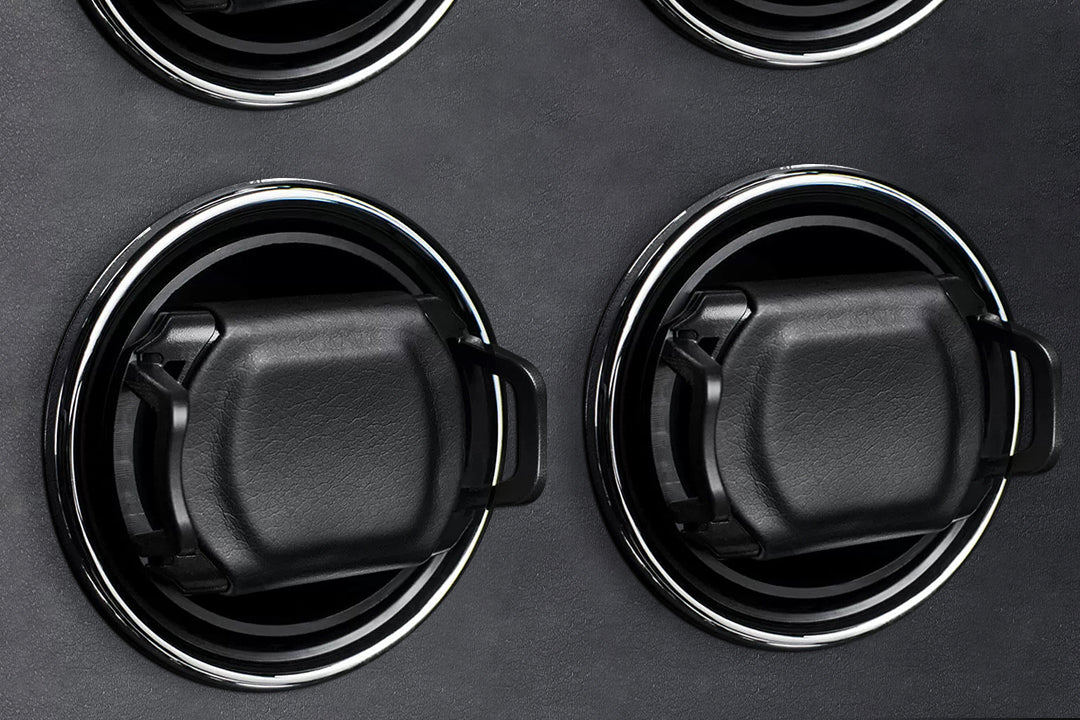 Lock-in Dynamic Cuff
Equipped with a premium watch mount, the locking dynamic cuff locks your watch into the rotator drum for a secure fit. The telescopic pillow with superfiber leather gives you three layers of protection.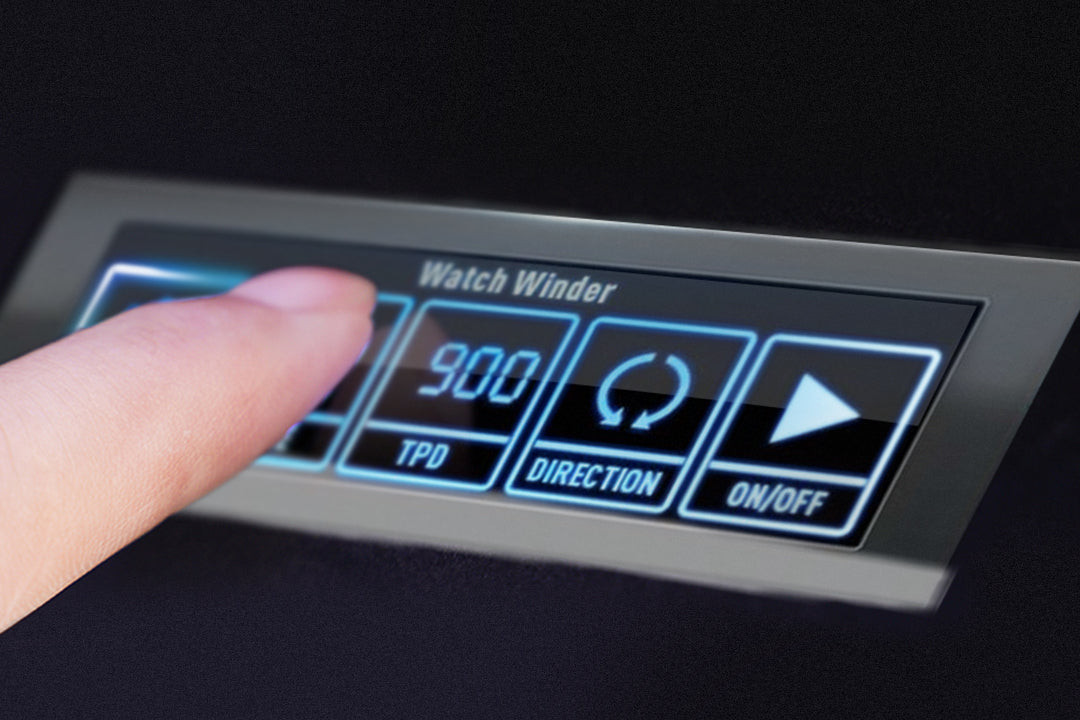 Touch Screen Control
Simple setup with touch screen control. The touch screen control allows you to set any number of turns daily, from 460 to 1920 turns per day (TPD), in combination with any rotation direction.
Compare
Which Watch Winder suits best your needs?
Not sure which one to choose? We presented our finest watch winders here. Do compare them and choose the best version for your needs!
IMPRESARIO™
2PC

$550

View

IMPRESARIO™
6PC

$1,049

View

IMPRESARIO™
12PC

$1,499

View

Macassar Wood
Macassar Wood
Macassar Wood
Fingerprint™
Fingerprint™
Fingerprint™
L. 11.6 x W. 11.6 x H. 18.3 inch
L. 14.5 x W. 11.8 x H. 22.8 inch
L. 20.4 x W. 14.1 x H. 27.9 inch
7.05 kg/15.5 lbs
10.8 kg/23.8 lbs
18.55 kg/40.8 lbs
Have a question? We are here to help.
Our customer support is available 24/7 to answer your inquiries.
Average answer time: 2m
We begin preparing your confirmed order immediately on the same day (Sat-Sun Included). Order is typically sent to the carrier on the same day at the fastest, and you will receive a shipping confirmation by email or SMS. This confirmation contains a tracking number for the shipment status.
Order for the contiguous USA is delivered by Premium FedEx® with 2-5 business days shipping, For USA, Europe countries and Middle East countries by DHL/GLS with 2-5 business days shipping. Please refer to the checkout page for all other regions.
Yes, shipments are protected by InsureShield™ and fully trackable, a tracking link is provided to you in your shipping confirmation. Any lost, damaged, or delayed shipments are covered in full. If you haven't received your goods within 7 business days, feel free to use Track My Order-service
We offer free premium shipping within the contiguous United States, UAE, and certain EU countries. Additional shipping costs for certain locations may apply. Please refer to the checkout page to see the total shipping cost.
Yes, Enigwatch is an official partner of pay-later services financing via Affirm, Klarna, and AfterPay Explore Financing options
Yes, every purchase includes a complimentary 1-year manufacturer warranty by Enigwatch. We also partnered with Clyde™ to offer extended warranty options for up to 5 years. This warranty can be purchased even after up to 30 days of receiving and trying the product in your home.
Total 5 star reviews: 88
Total 4 star reviews: 11
Total 3 star reviews: 6
Total 2 star reviews: 1
Total 1 star reviews: 2
92%
would recommend this product
Customer-uploaded media carousel. Press left and right arrows to navigate. Press space or enter to open more details.
Slide 1 selected
Jess K.

Verified Buyer

5 days ago

5 Stars

I have been using the watch winder for about 3 weeks now. Prior of storing all my watches in this watch winder i had all of them adjusted to the exact same time, 3 weeks later i looked carefully all of them do not vary by a min. That is so awesome since my previous watch winder often yield variances in time for different watches after an extended period of time.

Im glad with my decision of splurging on it is quite hefty due to below reasons:

1. Superior craftsmanship

2. Very well designed and made

3. Consistent movement for all slots which resulted in exact same time for all watches

4. The lights are well positioned inside the winder makes it extra attractive

5. The top part can store non-automatic watches and extra watch bands.

6. The slots are able to house various sizes of watch

Considering getting another one for my father's birthday next year. Its really important to invest in a great quality watch winder after spending so much in watches, definitely an important investment to properly maintain the watches.

Leony

Verified Buyer

1 month ago

5 Stars

This was a gift for my husband, as soon as it came in we plugged it in to make sure it was in working conditions. Everything worked, and it's a beautiful box. He keeps it on his table in our room, and it's pretty quiet. I would recommend it for anyone who likes to display their watches or would like to keep their self-winding watches on time.

hom. L.

Verified Buyer

1 month ago

5 Stars

This watch winder came 2 weeks ago... The equipment is fantastic. Works really well, I'm impressed. Looks great especially at night with nine working led lights on the default setting which I think is fine, works for 12 hours then off for 12 hours.

Rotates clockwise then anti-clockwise. Some not so good reviews about it but not from me, glad I got it and worth every penny.

FIVE STARS from me!. Well done!!! THIS is a good thing for a great automatic watch winder.

homesy

Verified Buyer

2 months ago

5 Stars

This is my second purchase from this seller. The quality is very good and the price is very reasonable. I found the instructions easy to set up the rollers. It looks great,

Looks great in any decor and you can turn on the built in lights. I have a collection of auto drives, chronographs and eco drives so the lights stay on. Nothing bad about this unit at all….
Reviews Loaded
Reviews Added
Enigwatch in Instagram
EXPLORE WHY ENIGWATCH OWNERS LOVE THEIR GOODS #ENIGWATCHLIFE