Step into the intriguing realm of ceramic watches, where classic watchmaking joins forces with cutting-edge technology. Here, ordinary elements are fused into something extraordinary – a watch that stands tough against time's tests. It's more than just a timepiece; it's a symbol of enduring style. Get ready to discover what sets ceramic watches apart and why they're the talk of the town in the world of watches.
Understanding the Craftsmanship Behind Ceramic Watches
Ceramic watches are a marvel of modern horology, crafted from zirconium oxide, a material known for its exceptional hardness and resistance to scratches. The process of creating a ceramic watch involves grinding the material into a fine powder, which is then molded under high pressure and heated at extreme temperatures. This sintering process solidifies the powder into a highly durable and polished substance that forms the watch case and sometimes the bracelet.
The allure of ceramic watches lies in their ability to maintain a pristine appearance over time, resisting the scratches and scuffs that metal watches can accumulate. Additionally, ceramic is lighter than stainless steel, offering a comfortable wear for users. Its hypoallergenic nature also makes it suitable for sensitive skin, as it does not react with the skin like some metal alloys can.
With their sleek and modern aesthetic, ceramic watches have become a symbol of luxury and innovation in the watchmaking industry. They offer a contemporary twist on traditional watch design, making them a popular choice for those who appreciate both the art of watchmaking and the advancements of modern materials science.
Assessing The Pros and Cons of Ceramic Watches
Pros
High durability and resistance to wear and tear

Modern, sleek look that appeals to a contemporary audience

Low maintenance compared to metal watches
Cons
Higher price point due to the complexity of manufacturing

Limited repair options in case of damage

Heavier than titanium watches, which can be a downside for some users
The Rising Popularity of Ceramic Watches: A Trend That's Here to Stay
In the ever-evolving landscape of watchmaking, ceramic watches have surged in popularity, capturing the hearts of enthusiasts and casual wearers alike. But what is the secret to their widespread acclaim?
Ceramic watches have become a mainstay in collections around the globe, thanks to their unique combination of long-lasting durability and effortlessly chic style. These timepieces are not only tough against scratches but also offer a lightweight feel and hypoallergenic benefits, making them a practical choice for daily wear. With their sleek designs that range from sporty to elegant, ceramic watches cater to a diverse audience, ensuring their place on wrists and in the spotlight.
Best Ceramic Watches Recommendations
While the specific list from Wrist Enthusiast is not accessible, here are some general recommendations for top ceramic watches that are well-regarded in the industry:
Rado Captain Cook High Tech Ceramic
Known for its pioneering use of ceramic, Rado's Captain Cook is a modern classic with a monochromatic design and a robust build. Its high-tech ceramic construction ensures longevity and a lightweight feel, while the contemporary reinterpretation of a vintage diver's watch design makes it a versatile piece for both casual and formal occasions.
Audemars Piguet Royal Oak Double Balance Wheel Openworked
This high-end timepiece showcases intricate craftsmanship with a skeleton dial and a stunning ceramic case. The openworked design reveals the complex inner workings, offering a mesmerizing visual experience, while the ceramic case provides a modern touch to the iconic octagonal design of the Royal Oak, making it a symbol of luxury and innovation.
Omega Speedmaster Dark Side of the Moon
A ceramic take on the iconic Speedmaster, it offers a bold aesthetic with the reliability of the Omega brand. The 'Dark Side of the Moon' stands out with its all-black ceramic case and dial, which pay homage to the pioneering spirit of space exploration, while the Co-Axial chronograph movement represents the pinnacle of precision.
TAG Heuer Formula 1
A sporty option, TAG Heuer's Formula 1 line includes ceramic models that are both stylish and functional. The use of ceramic in the bezel not only enhances the watch's durability but also adds a sleek, modern edge to its design, making it a favorite among motorsport enthusiasts and watch aficionados alike.
Hublot Classic Fusion
Hublot's use of ceramic in the Classic Fusion line offers a sophisticated look with a durable and scratch-resistant finish. The Classic Fusion stands out for its bold yet elegant design, combining traditional watchmaking with futuristic materials, and the ceramic models exude a unique charm that is both understated and powerful.
Elevate Your Ceramic Collection with Enigwatch's Premier Winder
In the quest for the perfect synergy between technology and elegance, Enigwatch presents an indispensable companion for your ceramic watches. Our top selection, crafted with precision and care, not only maintains the impeccable movement of your timepieces but also showcases them in a display worthy of their craftsmanship. This essential accessory is more than a tool; it's a statement of appreciation for the art of watchmaking.
Virtuoso™ 6 Watch Winder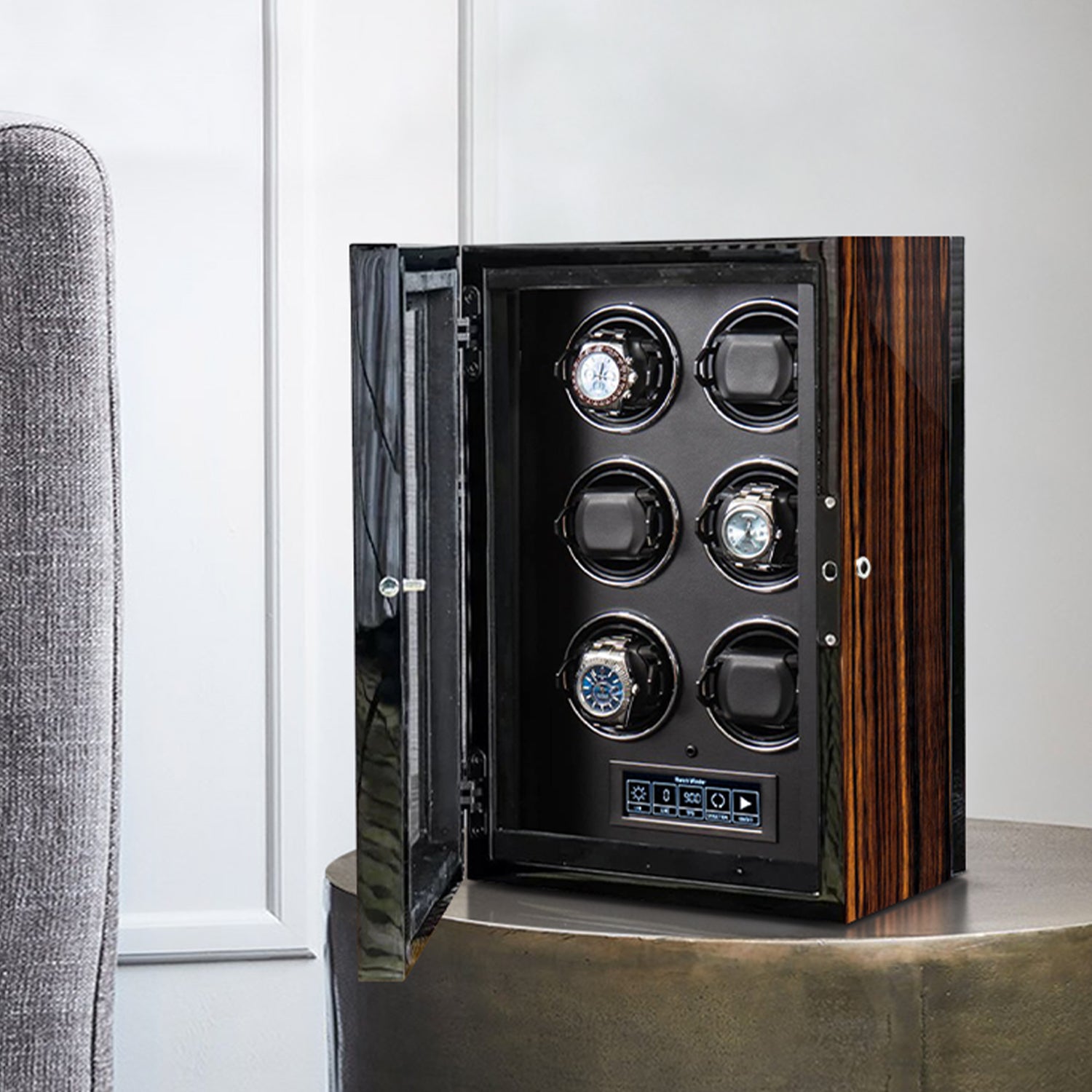 Discover this masterpiece,designed to complement the finesse of the best ceramic watches. Its meticulous engineering ensures that your timepieces are not just wound but are presented with the elegance they deserve. With settings to suit any intricate mechanism, the Virtuoso™ 6 is the guardian of precision, making it an essential for any ceramic watch enthusiast. Click to experience the pinnacle of watch care and enhance your collection today.
Impresario™ Series 12 Watch Winder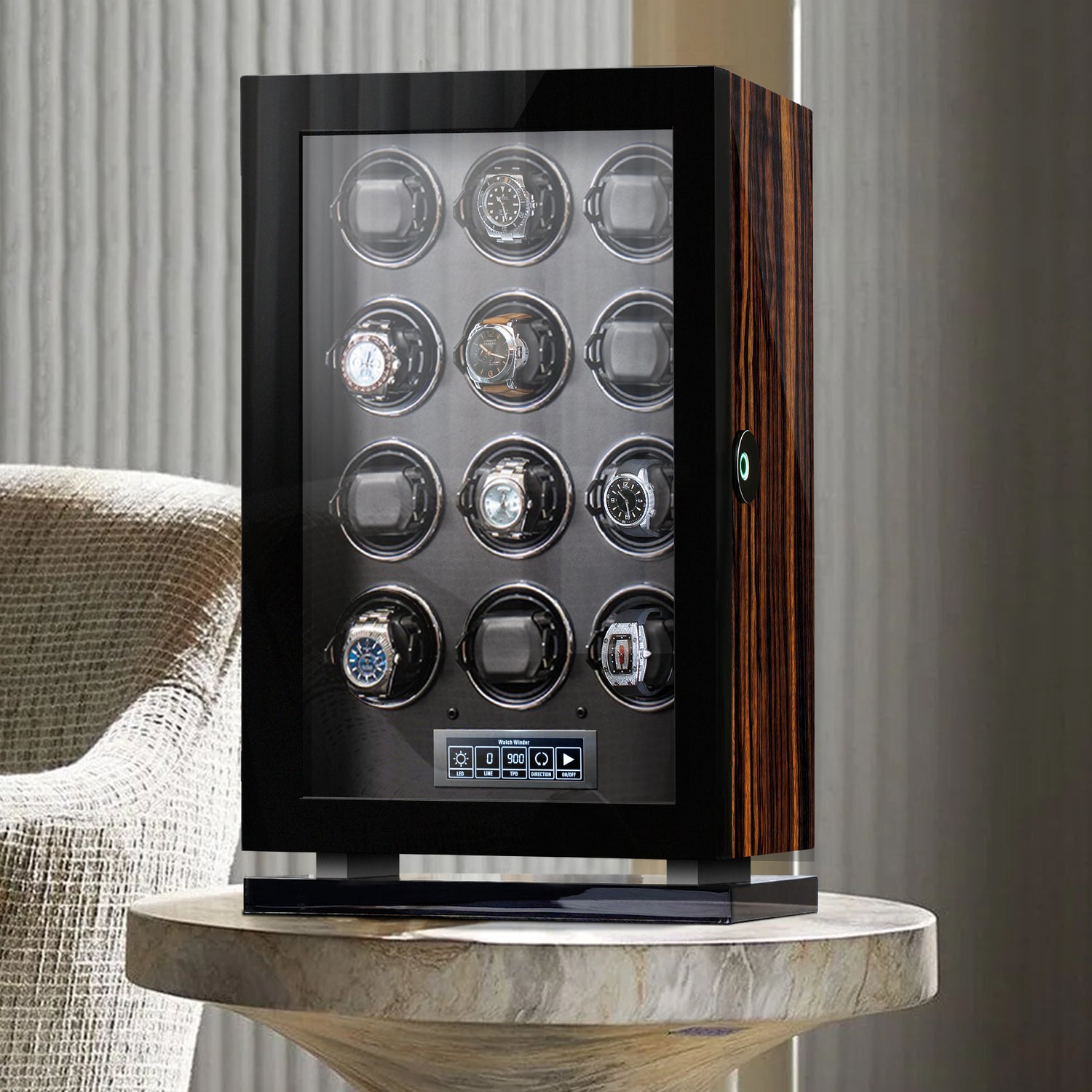 Step into the practicality, where the world of ceramic watches meets unmatched care. This winder is not just about functionality; it's about providing your timepieces with a haven that mirrors their own excellence. Designed for the connoisseur, the Impresario™ Series 12 ensures that each ceramic watch is kept in perpetual motion, ready to wear at a moment's notice. Embrace the fusion of luxury and technology by securing this elite accessory for your collection.
Conclusion
Ceramic watches represent a fusion of modern technology and classic timekeeping. With their robust construction and stylish designs, they offer a compelling choice for those looking to make a long-lasting investment in their watch collection.